Danny Woodburn Returns to Daytime on 'The Bold and the Beautiful'
This is one hack we can't blame on the Russians. The Bold and the Beautiful's dethroned CEO Bill Spencer (Don Diamont) wants to get his mitts on the incriminating recording that led to his exit from Spencer Publications, so he gives the big job to a little person. On October 19, Bill hires shifty tech whiz Ken, played by Seinfeld alum Danny Woodburn, to infiltrate the company's computer system and save his hide.
"Bill is willing to pay lots and lots of dough for Ken to get hold of the evidence Liam [Scott Clifton] has in his files," previews Woodburn.  "I can't say how it turns out—but Ken's no fool. He gets paid either way!"
This is hardly the actor's first connection to the suds.  "It all comes full circle, baby!" says Woodburn, recalling how his Seinfeld character, Mickey Abbott, and pal Cosmo Kramer (Michael Richards) worked together as stand-ins on All My Children. Woodburn also had a good run as a demon elf on Passions.
"I'm always amazed at how gorgeous soap stars are," he says. "Diamont and I are the same age, and I'm like, 'Don, what did you do, sacrifice a child? How do you look like that and I look like this?' But, hey, I'm not complaining. He can bring the beautiful and I'll bring the bold."
Woodburn says he was cast as Ken after speaking on the subject of diversity at a luncheon for CBS casting directors, which was attended by B&B's head of casting Christy Dooley. "I advocate for performers with disabilities to play all kinds of people —not just characters with disabilities," says Woodburn. "It's a tough business for everybody. This is my 27th year with a union card and I'm always excited to be on a set. To me, being at B&B isn't work. It's a vacation. [Laughs] When I have a job, I can actually relax!"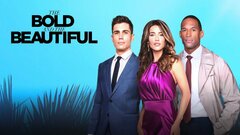 Powered by