NBC to Preview Bonus 'Superstore' and 'Telenovela' Episodes Online Early
NBC is going all out to promote two of its new midseason comedies, Superstore and Telenovela.
The network previously announced that both series would get post-The Voice previews—Superstore kicks things off on Nov. 30 at 10/9c with two episodes; Telenovela's two-episode showing airs Dec. 7 at 10/9c—before their official Monday, Jan. 4 debuts.
But in an effort to maintain the shows' buzz in the weeks between the preview and launch, NBC will release a third episode of both shows digitally the morning after they make their television debuts. (All three episodes of both shows will remain available on Hulu/VOD/NBC's app throughout the show's first season, to give potential viewers plenty of time to catch up.)
"It's going to be hard keeping the momentum after the holidays," Telenovela star/executive producer Eva Longoria acknowledged to reporters after a panel for the series. "But I think people will find the show. The preview [behind The Voice] is a big launch for us; we're excited to get that many eyeballs on it. Coming back January 4th…hopefully people will be watching TV and they'll find us. Plus, everything will be available online immediately: we're going to do two with the special preview [slot], and one will go online, so you have three to binge-watch over the holidays."
And though airing after The Voice certainly gives the shows an early boost, Superstore creator Justin Spitzer said their place on the schedule offers another advantage.
"I think Monday is a great night for it," Spitzer said. "There's no other comedy [on other networks]…it's great to be behind The Voice and get that exposure. I'm also happy to then be on our own. I know we'll be off the air for a little while, but I believe in the show."
Superstore stars America Ferrera and Ben Feldman as employees of a big-box store Cloud 9. (Ferrera's Amy is the supervisor of Feldman's Jonah, who is a new addition to Cloud 9's team.)
Telenovela stars Longoria as Ana Sofia, the lead on a popular telenovela, who is juggling a lot of problems—including the fact that her ex-husband has been cast on the show as her new on-screen love interest.
Superstore's preview airs Monday, Nov. 30 at 10/9c, followed by its official launch Monday, Jan. 4 at 8/7c. Telenovela's preview airs Monday, Dec. 7 at 10/9c, followed by its official launch Monday, Jan. 4 at 8:30/7:30c.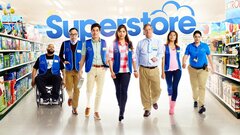 Powered by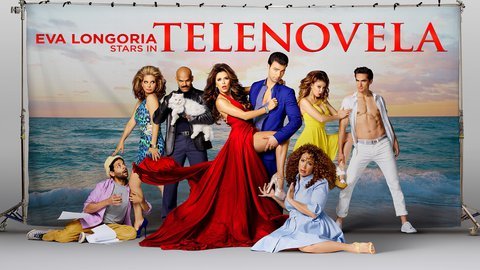 Powered by