Here's What Happens When Merida Meets Mulan on 'Once Upon a Time' (VIDEO)
The time has finally come: on this Sunday's special two-hour Once Upon a Time event, fan favorite characters Ruby (Meghan Ory) and Mulan (Jamie Chung) will make their triumphant returns to the show in order to help Merida (Amy Manson) on a special mission.
In the show's second hour, Merida will enlist the two returnees to help pay a debt that her late father, King Fergus, owed to a witch. Through flashbacks, we'll learn more about Merida's past as she trains to become a soldier alongside her dad in the battle that ultimately took his life.
It's through that training that she meets Mulan—a moment you can see in the exclusive clip below, along with a tender moment between Merida and Fergus, before Sunday night's premiere at 8/7c on ABC.
[jwplatform aZGLTEzG]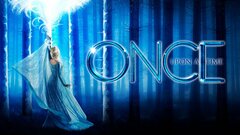 Powered by