'The Amazing Race's New Social Media Twist: Like or Unfollow?
The Amazing Race is taking its worldwide scavenger hunt to the World Wide Web.
Yesterday, the CBS reality franchise announced the eleven teams of two competing in the upcoming 28th season. Instead of the traditional mix of dating couples, siblings or parents and children, this cast consists entirely of "social media influencers" who make their living on platforms such as YouTube, Vine and Instagram. They include best friends and YouTube stars Tyler Oakley and Korey Kuhl, who have over seven million subscribers combined. Joining them in the competition is Vine personality Cole LaBrant, who has over six million followers. And then there's Burnie Burns, who runs the successful YouTube gaming channel Rooster Teeth (eight million subscribers and counting), racing alongside his girlfriend and Rooster Teeth co-host Ashley Jenkins.
It's no secret CBS and the Amazing Race producers are introducing this twist in order to bring these built-in online fan bases over to broadcast television. All networks need a shot in the arm when it comes to attracting younger viewers, and ever since Race's move to Fridays during Season 25, its ratings have taken a significant hit. But should the show have to pander to a niche demographic in order to reverse its course?
One of The Amazing Race's biggest strengths is its tried and true formula of normal, everyday Americans racing around the world through exotic locales and subjecting themselves to physically demanding or potentially embarrassing challenges along the way. This structure has proven very successful for Race, which has won a record 10 Primetime Emmy Awards for Outstanding Reality-Competition Program since 2003. And part of its charm is the ability to learn about each team and root for your favorites throughout their stress-filled journey. Sure, Race has borrowed a number of racers from other CBS reality franchises such as Survivor and Big Brother over the years, but they've always been just one part of a much broader group. So having an entire season full of people who make a living mugging for the camera has the potential to get tedious, exhausting and completely disingenuous. They are also taking the place of potential die-hard Amazing Race fans who have been applying for years to get on the show.
However, this twist might end up being a massive success. In Season 26, The Amazing Race introduced a blind date twist, pairing together five couples that had never met prior to the starting line. The gamble paid off, with most of that season's memorable moments stemming from the contempt between blind dating medical professionals Hayley and Blair. If the race can break the phony facade of these online personalities, then maybe some real drama will follow.
So how will the "social media influencers" fare on the course? Viewers will have to wait until the season premiere next spring, but if you can't wait that long, fans will be able to check in on all the teams during the first leg of the race this Sunday, November 15 at 7:30 pm/ET when host Phil Keoghan streams live video through his Facebook page.
Will you be checking into The Amazing Race to see this new cast, or will you take a Detour this season?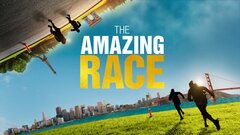 Powered by