'The Curse of Oak Island' Digs Deeper in Season 3 (VIDEO)
The treasure hunt is on when History's The Curse of Oak Island returns for a third season this Tuesday.
According to legend, Oak Island off the coast of Nova Scotia is said to contain a 200-year-old treasure buried deep below the surface. While the contents of this treasure is unknown, the island does have historical ties to pirates and even the Knights Templar. Since the 1700s, many man have searched the island for clues as to the treasure's whereabouts, with six perishing in the process. But a curse hangs over the island that states seven people must die before the treasure reveals itself.
RELATED: Meet 12 of TV's Saltiest Pirates
Michigan-based brothers Rick and Marty Lagina have spent the last two seasons trying to solve the mystery for themselves by implementing cutting edge technology to explore the subterranean tunnels and underground shafts. This year, the brothers are closer than ever to revealing the truth.
"We've moved to the next phase in terms of a little less sensing and a little more digging and exploring," Marty says. "We found some things out."
Through sonar work, sound scanning and new unproven satellite technique, the Lagina brothers continue their search for answers and fortune. They even get up close and personal with the 10-X borehole as Marty takes his first trip down into the cavernous chamber in the exclusive clip below.
"We can only go down there 30 feet because that's where the water level is," Marty says. "There's a little bit of trepidation because it's kind of a scary place."
But when risking life and limb, it's hard to forget about the curse that has haunted the island for centuries.
"It certainly enters your mind, but the rational part of me certainly doesn't believe in curses," Marty says.
The Curse of Oak Island premieres Tuesday, November 10 at 9/8c on History.
[jwplatform z7Y0jVXP]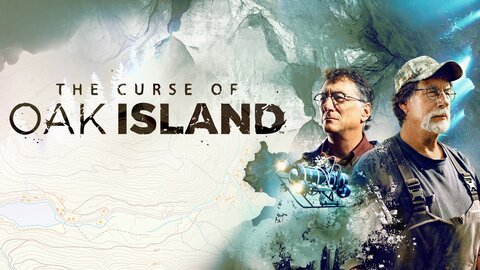 Powered by