5 Things to Know About 'Young & Hungry's Christmas Episode (VIDEO)
https://player.waywire.com/?id=43PF5139XMR3KKTZ
Young & Hungry decks the halls early this year with a holiday episode ("Young & Christmas") airing later this month on Tuesday, November 24. We checked in with Kym Whitley, who plays Yolanda on the ABC Family comedy, to see what we absolutely need to know about this special episode.
Here's what we found out:
Sister, Sister's Jackée Harry guest stars as Yolanda's sister.
For those who don't know, Whitley got her start in Hollywood—and her spot in the actor's union—by playing Harry's double in 1989 for 227 and the TV film Double Your Pleasure. So in a fun role reversal, the Sister, Sister and 227 star will play Yolanda's sister, Jolanda (Yes, really) who has a secret that results in her learning "the errors of her ways." Says Whitley, "Jolanda is a hot mess. She did some things to Yolanda, so we're going to see if they can work it out." But, at long last, "people can see us together and not think that we're the same person." Watch an exclusive clip above for a hilarious scene between the two ladies.
Elliot (Rex Lee) will be having a rough holiday.
"Elliot's husband, Alan (Bryan Safi), will be visiting his family, because just like all families, at holiday time, which side do you choose?," she says. "Do you go with your family? Do you go with your new husband? So, he went on his family cruise." But the publicist won't be completely alone this season: "Josh (Jonathan Sadowski) will be commiserating with Elliot," Whitley adds.
Gabi (Emily Osment) and Sofia (Aimee Carrero) are up to their usual hijinks.
These girls just can't seem to get it together, and this holiday season is no exception. "Gabi is up to her old shenanigans," reveals Whitley. "Gabi is always trying to do something that she thinks is a good deed, but it always turns around. Sofia will be doing wrong also, making mistakes, but in the end it all turns out okay."
YoYo and JoJo will visit a homeless shelter.
"There is a scene that I shot that I enjoyed with her," she says. "I really enjoy all of them, because she's so funny, but I will say there's a scene in a homeless shelter. That's all I can say."
There will be no Jake (Jayson Blair) under the mistletoe.
We haven't seen the outcome from Gabi and Jake's Coachella excursion, which they left for in the fall finale. Unfortunately, Whitley confirmed that the latest love interest for our favorite chef will not be in the Christmas episode. Fingers crossed that he'll return in Season 3!
Young & Hungry's Christmas episode airs November 24 at 9/8c on ABC Family.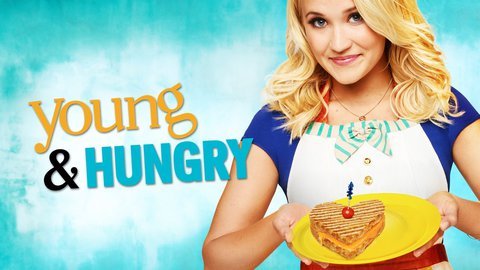 Powered by