5 'Awkward' Things to Expect Before Prom Ends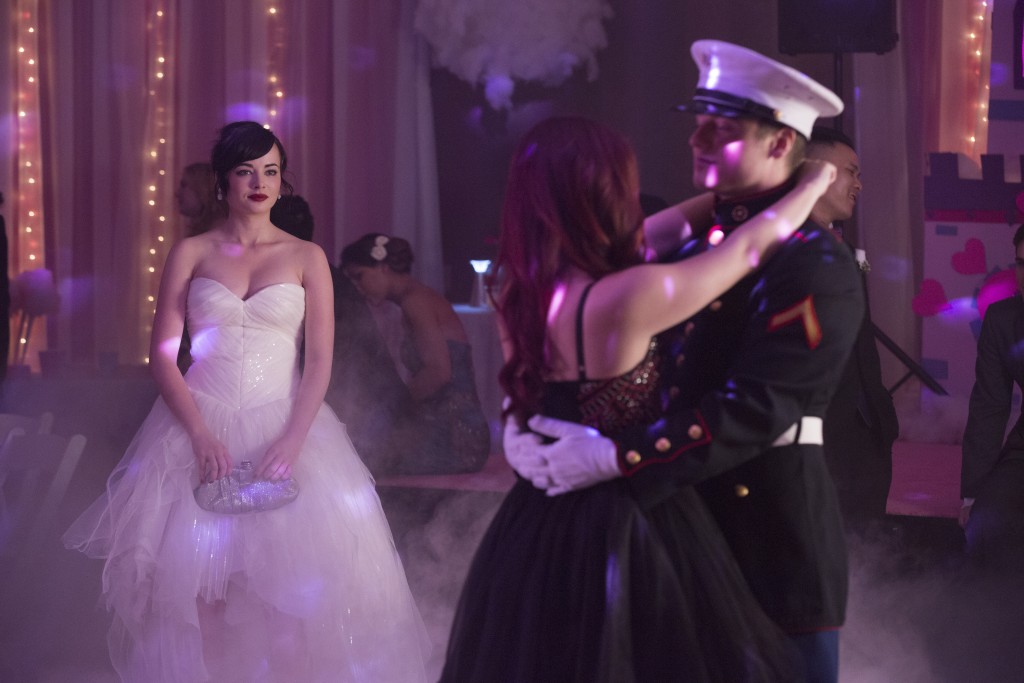 If it couldn't get any more Awkward, Jenna Hamilton's senior prom has quickly turned into a night that she wants to forget. The first half of the MTV series' prom episodes saw the soon-to-be-high-school-graduate have a bad hair day and spill red wine on her dress, forcing her to wear a big bridal gown to the party that not even a Pretty In Pink-inspired "tailoring" session could fix.
Ahead of tonight's conclusion to the show's prom episodes, we spoke to executive producers Chris Alberghini and Mike Chessler about what to expect as prom comes to a close.
1. Jenna's terrible, horrible, no good, very bad night might take a turn for the better.
However Chessler warns, "There will be a lot of unexpected twists and turns."
2. Matty may or may not tell Jenna that he loves her.
Alberghini says that Matty's always known that he loves Jenna. "There have been a lot of obstacles in their relationship since the inception of the series. Deep down he knows that he loves Jenna, and we got a very good glimpse of that at the end of Season 4 when he's on the beach and he keeps thinking about going to her. Then he meets her with Brian and the last words from that episode are, "No, I had my chance." He realizes that he loves her, but he can't go back." And while he won't say if Matty does tell Jenna those three little words in tonight's episode, he does say, "They finally have a real conversation."
RELATED: How Awkward's Female Leads Became a Lesson in Girl Power
3. The rest of Tamara and Adam's night looks funny… and sexy.
Tamara's ex-fiancé showed up at the last moment to sweep her off her feet and onto the dance floor, giving her the perfect senior prom. Chessler says that now Adam's had some time to think, he's ready to explore their relationship again. "His gesture of coming to the prom was, 'We've been apart for a few weeks. I forgive you for what you've put me through and you know what? I really like you. Let's try dating. Let's see how the relationship goes and tonight at your prom let's have fun.'" Alberghini adds that, "Adam and Tamara [will] have some fun while we focus on what most of the others are going through."
4. Don't expect Sergio to come and sweep Sadie off her feet.
"Not everybody can have a happy ending at prom," says Chessler. "We love Sergio and Sadie together. There are a lot of people rooting for them, so I think there's a very good chance we'll see more of Sergio, but I can't promise that it will be in prom."
5. Jake won't be getting many dance breaks as the night goes on.
Gabby's Intimidation Nation friends will still be gunning for her ex now that they're not together any more. But Chessler says that the pair do talk about it. "Jake and Gabby do have to address the fact that this whole dynamic has gotten very weird. We do see that play out in the second half of the prom episode."
Awkward airs tonight at 9/8c on MTV.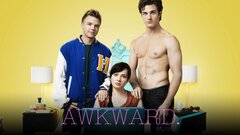 Awkward
where to stream
Powered by