Why Does TV Struggle with Being Scary?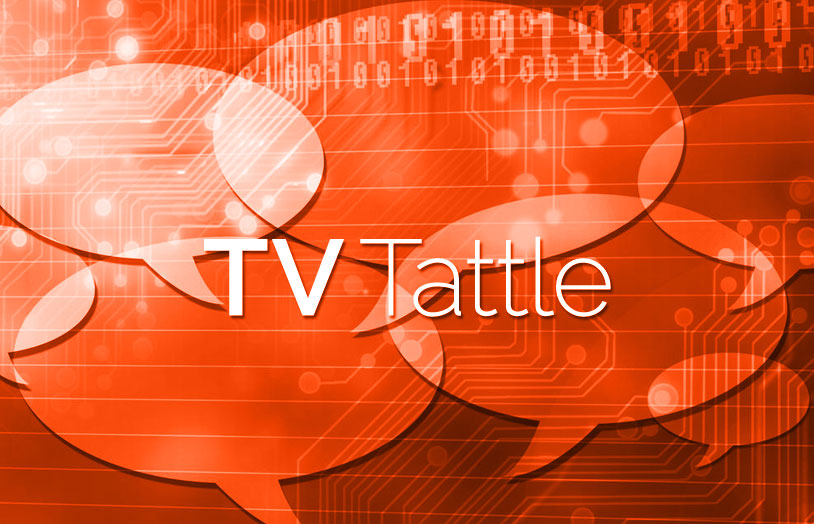 Movies can be scary, says Andy Greenwald, but television struggles with fear. "TV, by its very nature, demands a diversity of tone and pitch," he says. "Viewers simply can't be asked to hold their breath for eight, 10, or even 22 hours a season. Try it and they'll be dead even sooner than your show. Instead, TV traditionally has had to play in the margins of horror, building entire series out of the offcuts and scraps usually undervalued by the Fangoria crowd: the slow, agonizing buildup; the stolid, yeomanlike investigation; the long, sorrowful denouement… A scary movie is a turn through a haunted house. A scary TV show is more of a haunted time-share." PLUS: Here are the scariest episodes you can find on Netflix and Amazon; which TV show had the best Halloween costumes; and create your own Mad Men, Game of Thrones and Mr. RobotHalloween pumpkins.
The show described as "American Idol for DJs" is the second series canceled by Yahoo! this week as the Internet service looks to get out of making original series.
Christopher Sieber added the sentence "Mr. Sieber has not appeared on Law & Order" as a joke to the end of his biography. After Wednesday, he'll no longer be able to use that line. PLUS: Watch a preview of SVU's Duggar episode.
In a moving speech about being a gay man in Hollywood, Murphy said: "When it's engraved in you as a young person and you don't think you have tomorrow, you bring every last drop out of today because you may not get another one."
The former America's Next Top Model star's attorney will argue that Cosby should be deposed in her defamation lawsuit.
This week's episode seemed like déjà vu.
Watch the official final season promo, featuring Idol's biggest stars.
Season 11 kicks off on Nov. 15.
Adam Shankman is behind both projects, with The Nutcracker set as a two-hour TV movie modern reimagining of the classic ballet set. Love, Sex and Neighbors, meanwhile, is a polyamory comedy set in Orange County.
Viewership is up 10%, but its quietness means that CBS This Morning doesn't generate headlines like counterparts Today and GMA.
"People were like, 'Ooh, she's sneaky,'" says Martindale.
The celebration will include Game of Thrones' Littlefinger and Deadwood's Al Swearengen.
Orange Is the New Black is among shows influenced by nonprofits.
The former View star didn't like The View's mocking of Republican presidential candidate Carly Fiorina.
Ken Jeong's ABC comedy, says Christine Jun, was created for a mainstream white audience. She adds: "Even when Dr. Ken's traditional Korean parents come to dinner, everyone pointedly uses modern Western cutlery; there's not a single embarrassing chopstick in sight."
University of Arizona researchers are trying to make hologram technology happen on television.
On Watch What Happens Live, Silverman admitted that the 2007 comedy bit was the most regrettable joke she ever delivered.
Check out a music video airing on next week's episode.
Also, check out the latest trailer.
A great Doctor in Peter Capaldi, a perfect companion and a little less mythology has made this one of the best series. PLUS: How Steven Moffat "next-leveled"Doctor Who.
"He is scared—and he should be," says Scott M. Gimple. "I don't know if he's scared for himself." PLUS: See the Rick Grimes figure.
Who's the best Kyle—Mooney, Richards or Chandler?
From "The Diving Bell and the "Butterball" to "Time and Punishment."
SundanceTV is celebrating Halloween with Season 2 of Les Revenants.
Instead, tonight's event will try to cleanse spirits from The Exorcist house. PLUS: ABC aired an exorcism in 1991.
How did O'Brien get so many sketches in the "five to one" slot on Saturday Night Live? PLUS: O'Brien's sketch comedy album is packed with SNL-ers.
Molinaro played Arnold's Diner's owner and cook Big Al Delvecchio, who replaced Pat Morita's character in Season 4. He also played Delvecchio's twin brother. PLUS: "The Fonz" turns 70: Happy birthday to Henry Winkler.
"Plots were never the franchise's strong suit," says Barry Hertz, "but (Sam) Raimi excels at producing lots of over-the-top violence, all accented with a streak of slapstick and one-liners. Judging by the first two episodes of the new series, Raimi hasn't lost his touch for evil. Heads are lopped off, necks stabbed, eyeballs gouged and Ash's infamous chainsaw is put to good use. For anyone unfamiliar with the franchise, the crimson action might be shocking. Or it might have been a few years ago, before The Walking Dead introduced cable viewers to the pleasures of mass-consumed gore-tertainment." PLUS: It's a fitting response to our super-serious zombie mania, Ash suffers when Raimi isn't directing, the series is glad to be a one-not joke, and Bruce Campbell and Sam Raimi talk reteaming for the Starz series.