The Bold and the Beautiful's Virgin Birth: Reign Edwards and Rome Flynn Break Down That Wild Plot Twist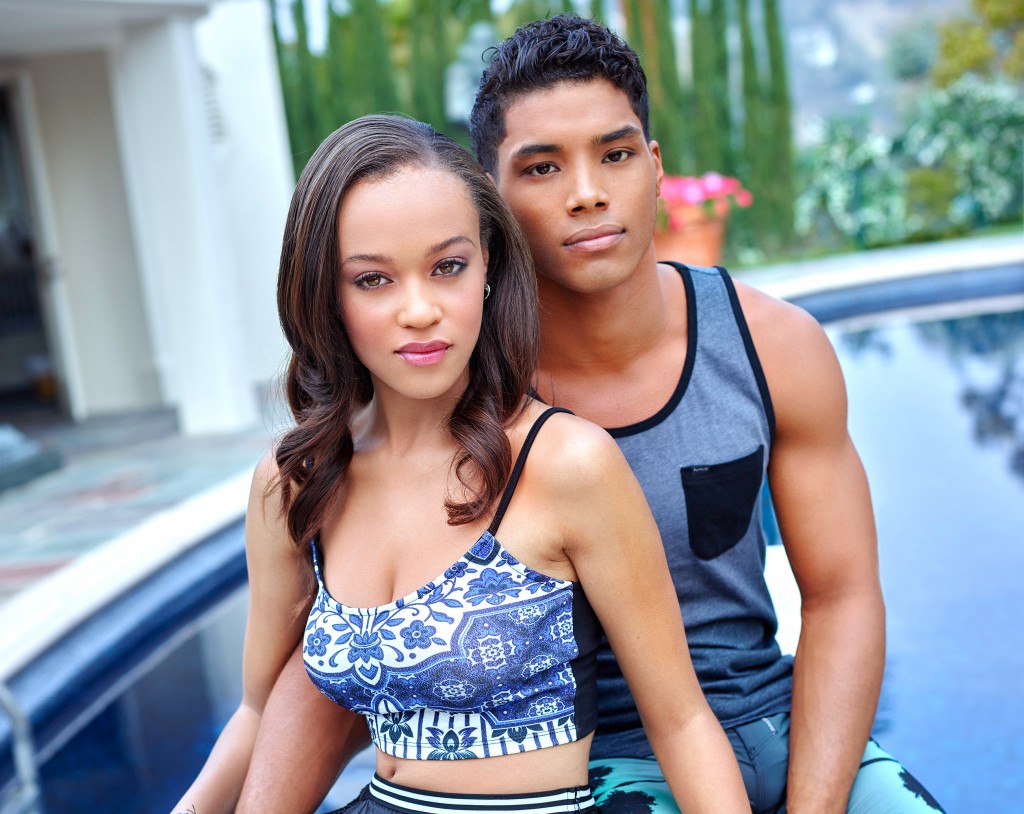 Sean Smith/Bell-Phillip Television Productions, Inc.
The Bold and the Beautiful has waded into Jane the Virgin waters with a polarizing plot that could find young, sexually inexperienced Nicole Avant (Reign Edwards) pregnant via artificial insemination. But, unlike with Jane, this would not be a medical error. Nicole has agreed to be a surrogate mother for her transgender sister, Maya (Karla Mosley), and Maya's rich hubby, Rick Forrester (Jacob Young), who want a baby but don't want to adopt. In scenes airing on the CBS soap in early November, Nicole will head to a clinic to undergo the insemination procedure, which her freaked-out, ultraconservative parents, Julius (Obba Babatundé) and Vivienne (Anna Maria Horsford), are dead set on stopping.
"If I was faced with this pressure, I'd be going crazy!" Edwards says. "Nicole just started a new life in a new city, and she has a new job as an intern at Forrester Creations—the kind of job any young person interested in fashion would kill for. But she has all this because of Maya. She owes her sister everything."
There's one more wrench in this mama drama: Nicole recently landed her very first boyfriend, the sweet, handsome Zende (Rome Flynn), who is also a Forrester intern and—just to complicate matters—Rick's nephew by adoption. "Julius will waste no time getting Zende on his side," Flynn says. "Zende's love for Nicole is very deep and at first he's willing to put his feelings and concerns aside to join her on this ride. But Julius makes him question that. He convinces Zende that this baby should be a deal breaker in his relationship with Nicole."
Of course, Nicole won't like hearing that. "On one hand, she's thinking, 'If Zende loves me, he should wait,'" Edwards says. "But she's also worried about the reality of the situation. It's not like she's giving herself to someone else, but for Zende it's still a very hard pill to swallow. She can't help but wonder, 'How will this guy feel watching me carry another man's child?'"
And what if Nicole ends up bonding with that child? "Unlike other surrogates who deliver the baby and walk away, Nicole will be living in the same house with Maya, Rick and the baby," notes Flynn. "This is a lot to lay on someone as young and vulnerable as Nicole. In the long run, it could be immensely damaging. There could be no end to the problems."
Or the controversy. If Nicole goes ahead with this virgin birth, "only one thing is certain," Edwards says with a laugh. "Twitter is gonna explode!"