Fox Confirms They're Eyeing an X-Men Series, After Months of Speculation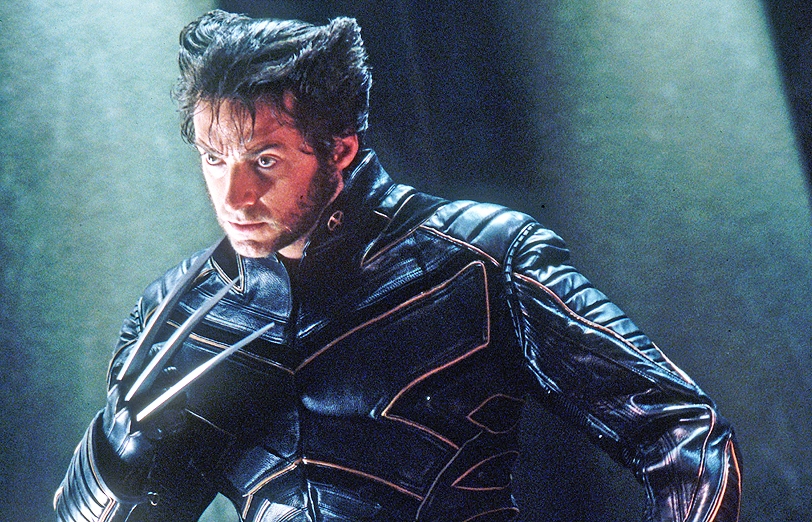 EXCLUSIVE: Earlier this month, Fox entertainment chairmen Gary Newman and Dana Walden told reporters at the Television Critics Association press tour that they were hoping to revive The X-Files and 24. Now, for the first time, the network is also confirming that it's kicking another popular franchise to bring to primetime: X-Men.
Newman tells us that negotiations are under way to develop an X-Men series, inspired by the comic book series first published in 1963 and subsequent mega-hit film franchise (which has included seven movies, starting with X-Men in 2000.)
But here's the slight complication: While sister production company 20th Century Fox controls the film rights to the X-Men characters, the comic itself is owned by Marvel, which is based at rival Disney. A live-action TV series requires Marvel's blessing – and that has led to some delicate talks.
"It's in negotiations," Newman confirms. "We're cautiously optimistic, we had a good meeting with them. That will not be on a fast track creatively. This is just the deal, now we have to find the creative."
Because they're focusing on deal points first, there's no writer and no firm concept yet (although there's been online speculation that it might revolve around the X-Men spinoff comic series X-Factor.) Because it will take time to develop, Newman doesn't think a show would be ready before the 2016-2017 TV season.
Any deal for 20th Century Fox TV to wade into the Marvel waters will require deft negotiating because Marvel is busy ramping up its own TV presence, starting with ABC's current series Agents of S.H.I.E.L.D. and Agent Carter. Next up, Marvel is producing the four Netflix series Daredevil, Jessica Jones, Iron Fist and Luke Cage, plus the miniseries The Defenders.
But talk of a potential X-Men series has been swirling for some time. Simon Kinberg, who wrote the 2014 film X-Men: Days of Future Past, told Collider last April that he thought an X-Men TV franchise was inevitable: "We're still in this place of figuring out what the future of the franchise will be, but when you look at S.H.I.E.L.D. to some extent and what Marvel is doing now with Daredevil and other shows on Netflix, it makes sense to tell some of these stories in TV."
Last fall the website Bleeding Cool revealed that the X-Men development was real. But this is the first time Fox has confirmed that it is pursuing a deal for the show, and that indeed it would be for its own network.
This would actually mark a return of the X-Men to Fox: The network's now-defunct Fox Kids block aired an animated X-Men series from 1992 to 1997.
20th Century Fox first acquired the film rights to the X-Men franchise in 1994; the studio also holds the rights to Marvel's Fantastic Four. Other studios with rights to Marvel properties include Sony, which remains the home to Spider-Man. But under Disney, Marvel has been reacquiring film rights to many of its characters, including Daredevil, which was previously at 20th.
It's no surprise that Fox would be interested in bringing the X-Men to television. The network has found success this season with Gotham, a Batman origins series from DC Comics and Warner Bros. TV. As programmers contend with more competition, pre-sold titles are seen as having a marketing leg up. And there's no question audiences love the X-Men: According to Box Office Mojo, the seven X-Men movies have collectively grossed over $1 billion in theaters. Contributing to that draw has been Hugh Jackman, who stars in most of the films as Wolverine (a.k.a. James "Logan" Howlett).
Among the other major franchises Newman and Walden are looking at, the executives told reporters at TCA that although they're talking to X-Files creator Chris Carter and stars Gillian Anderson and David Duchovny about a limited-run series revival for Fox, first they must figure out how to accommodate those stars' busy schedules. "We're very hopeful but it's hard," Walden said. The network is waiting on Carter to carve out the idea – and Walden made it clear that "we wouldn't do it without Chris Carter." Newman points out that Anderson's and Duchovny's other commitments mean it will take time to come together, although both have expressed a desire to do a revival. "I am more hopeful than optimistic right now," he says. "I am hopeful it will come together. But it will be challenging to make that happen."
Newman says he's not concerned about backlash after announcing that the next installment of 24 might not include Kiefer Sutherland's Jack Bauer. "If [Sutherland] wants to, he'll be in it and it will be built around him," he says. "That would by far be our preference." But Newman says the star has given his blessing to continue without him. "I think the idea of real time is a powerful franchise. Rebooting 24 in another way, with a different character, is actually an exciting reimagining," Newman says.
Walden says the next 24, with or without Sutherland, wouldn't air until 2016. "We actually heard a great pitch for the show," she says. "We don't want to rush it." The show's writers made their pitch flexible enough that it could go in different directions depending on what Sutherland decides. "There's a point Jack Bauer can come in and fit very organically in their story, but they were prepared to do something that would be the one installment without Jack Bauer," Walden says.
That's not all for established properties at Fox. The network is excited about Minority Report, a new take on the Steven Spielberg feature, which was given a pilot order. Newman hopes the show can be paired with Gotham next season. "You look at that and think, what a great companion that would be for Gotham," he says. "We love that it's preexisting [intellectual property]. The movie was great; it struck a chord with people. The idea of imagining a world in the future. The script was great. They worked so hard on it. I think when you speak of Fox, Minority Report is a big, bold more male driven show that fits the brand great."