Everything We Know About 'The Walking Dead' Season 8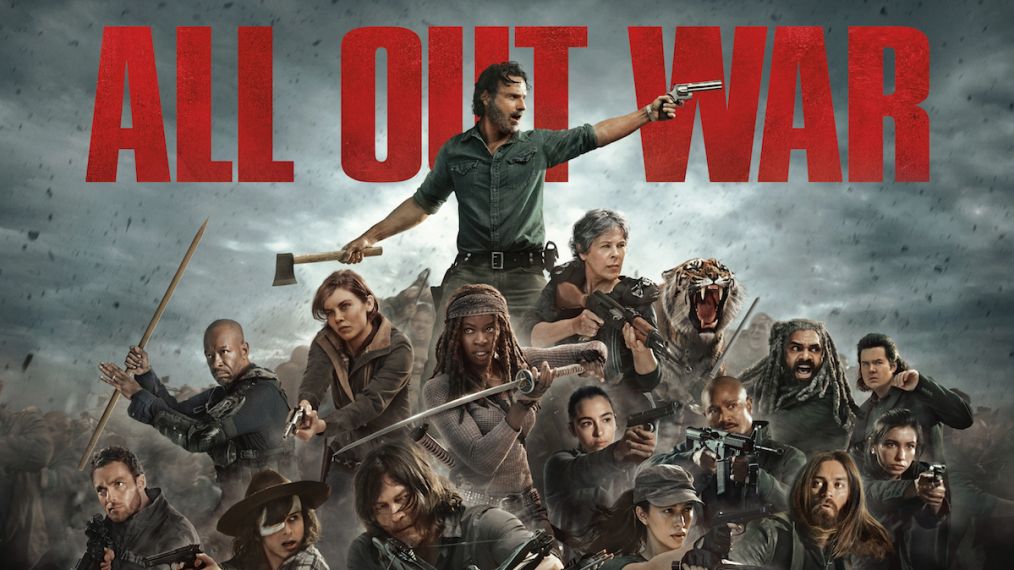 In its first season, The Walking Dead writer/executive Scott Gimple was just an eager fan like the rest of us. "I was psyched when I saw the posters go up at bus stops around Los Angeles," Gimple recalls. "I was like, 'Oh, damn! This comic that I dig is being made into a show!'"
A year later, he reported to work on AMC's pop-culture phenomenon.
As the zombie hit heads into its Season 8 premiere, which is also its 100th episode, The Walking Dead writer/executive producer Scott Gimple reflects, "The seven years I've been involved in it feel like just one breakneck season we've been working on the whole time. I look at this episode as the beginning of the next hundred episodes, which—and I don't mean to make such a brash and audacious statement—but story-wise, it does still feel like the beginning. [Dead creator] Robert Kirkman has certainly laid out a fascinating road map full of possibility, and we've seized upon those possibilities even more, exploring things even deeper."
Season 8 ushers in the comic series' much anticipated "All Out War" story arc following a thunderous Season 7 finale that revealed exactly who is the Grimes gang's friend and foe, Gimple shares intel on what's ahead.
Is the entire season "All Out War"?
Watching the first four episodes, [people] will be like, "See?!" But as we go into episode five, things shift and then start building up again—sort of like taking a pot that's boiling off of the burner and putting it aside for a minute to set, then putting it on the burner again after adding some ingredients that will make it that much richer. … We wanted to do something different. It's the challenge not to repeat yourself … to find new ways to look at things. Because the circumstance of the war, the conflict just hangs over everything, affects everything and drives everything. It's a very different season for us. It's gonna make for some really exciting television.
A More Nuanced Negan
That's a long-play story. Yes, we're going to begin to see or hear what made Negan into Negan. We're gonna see things affect him in unusual ways. He is going to be a bit more of a nuanced character—but I will say, Lucille will still be in full effect. And he has some one-liners this season that are devastating.
Maggie As Leader
It's a huge season for Maggie. [Even though she's pregnant,] I wouldn't look at her as a moral compass in any way. After the events of episode 701, she was the first to say—even in her trauma—"We gotta round everybody up and figure out how we're gonna fight [The Saviors]"—with Rick being slow to roll on that. They all wound up in the same place by this season, but Maggie was there long before anyone else. She hates Negan. She hates the Saviors. And she's also a force to contend with. Maggie is, as far as the conflict goes, one of the more hawk-like voices that we'll hear. Can she fulfill the vengeance that she craves?
Rick and Michonne Making War, Not Love
The stakes are even higher for Michonne, in some ways. She pushed this whole thing forward. She was a big influence on Rick in getting back into this, and with that comes a sense of responsibility. And beyond that, being that much closer to Rick puts more weight on everything. If people thought that her warrior side was tempered by the relationship with Rick, that won't be the case this season!
Daryl's Dilemma
One of the most consequential things he did last year was not killing Dwight. He wanted to, but he didn't, for the possibility that Dwight could help them. But he hated doing that. He said he was gonna kill him, and that weighs upon him. He's feeling very personal when it comes to Negan and Dwight—and then with everything else, he just wants to win. That makes him that much closer to his group, but there might be some conflict that comes out of it, too. There are people who are more hawkish and more aggressive—that have these personal stakes involved—and that can make them incredibly dangerous. But it can also trip those people up.
The Wildcards Eugene and Dwight
The number one thing with Eugene—above loyalty, friendship, honor, anything—is survival. This is still the guy we met all the way back on the road. He lied his way into survival with Abraham and Rosita. So, it's not like a surprise. Negan offered him safety, and that's just too seductive. With Dwight, it's a different story. He wound up with Negan due to a very twisted emotional equation. His wife became Negan's wife to save him. He became one of Negan's top lieutenants, almost to spite his wife for putting him in that position. But in last season, he realized what she had done for him and it affected him. He finally found himself at a place to actually turn around and aid Daryl and Rick and the "AHK"—Alexandria/Hilltop/Kingdom. He doesn't seem to really care about his own survival—he just wants to see things set right. He just wants to see the Saviors done. That's the polar opposite of Eugene—and yet they're under the same roof. It's gonna create a very unusual kind of conflict.
New Characters
We worked in new faces within the communities that we have, but beyond that, we might see some other faces, too. We'll see if we can fit them in this season or not. But there will be some new faces, new voices — some friends, some foes.
The Walking Dead, Season 8 Premiere, Oct. 22, 9/8c, AMC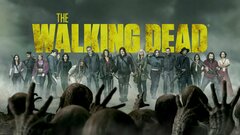 Powered by