Robert Forster to Take on 'Twin Peaks' Sheriff Role, Replacing Michael Ontkean Ontkean has opted not to reprise his role as Sheriff Harry S. Truman on the Showtime reboot, according to TV Line. Replacing him as the town's top lawman will be Forster. But it's unclear if Forster will be playing Sheriff Truman, or a brand-new sheriff character.
The house speaker's visit was announced yesterday, but abruptly canceled after his likely successor Kevin McCarthy opted not to run for Boehner's job.
"We decided to stick with it primarily because we love the story, and we think it's a show that has a lot of life left in it," says Joel Stillerman, AMC's president of original programming and development. "These things are always complicated, and the ratings play a part, but they're far from the entire story. If we see something that we truly love, and we see the talent and the momentum behind it that give us the confidence to move forward, we're all in." PLUS: Thank "Peak TV" for this renewal.
The 10-episode third season will run sometime next year.
"MacGruber wouldn't exist — for legal reasons I can't say that," says Forte. "But certainly we owe the entire MacGruber series to the existence of MacGyver. So I very much hope that Richard Dean Anderson is a major part of that reboot because he was the best and was so wonderful to us, and did a part on some MacGrubers for SNL."
White will play a preeminent forensic anthropologist on the Oct. 22 episode of the Fox series.
The first trailer for the drama based on Cassandra Clare's Mortal Instruments books was revealed via Snapchat.
Thrillist's oral history reveals that Marc Summers won the hosting role after 1,200 people were considered.
The Louisiana chef famous for his Cajun and Creole cuisine starred on five cooking shows for PBS.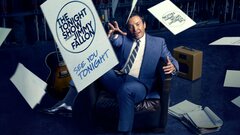 Powered by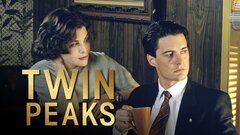 Powered by