FX Renews 'Tyrant' for Season 3
FX today picked up Middle Eastern drama Tyrant for a third season.
The renewal is good news for fans who eagerly await news of Jamal Al-Fayeed's (Ashraf Barhom) fate, as Season 2 ended with someone pumping bullets into the former leader of the fictional Middle Eastern nation of Abuddin, while the country's people cried out for Jamal's brother Barry (Adam Rayner) to take his place.
Tyrant pulled in around 2.5 million viewers per episode (live-plus-seven-day ratings), which seems a little on the low side until you consider the free-fall just about every cable (and broadcast) show has seen over the last year.
The 10-episode third season will air in 2016 on FX.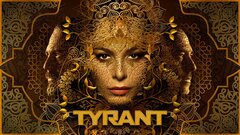 Tyrant
where to stream
Powered by