Fox Developing a Racially-Charged Police Shooting Event Series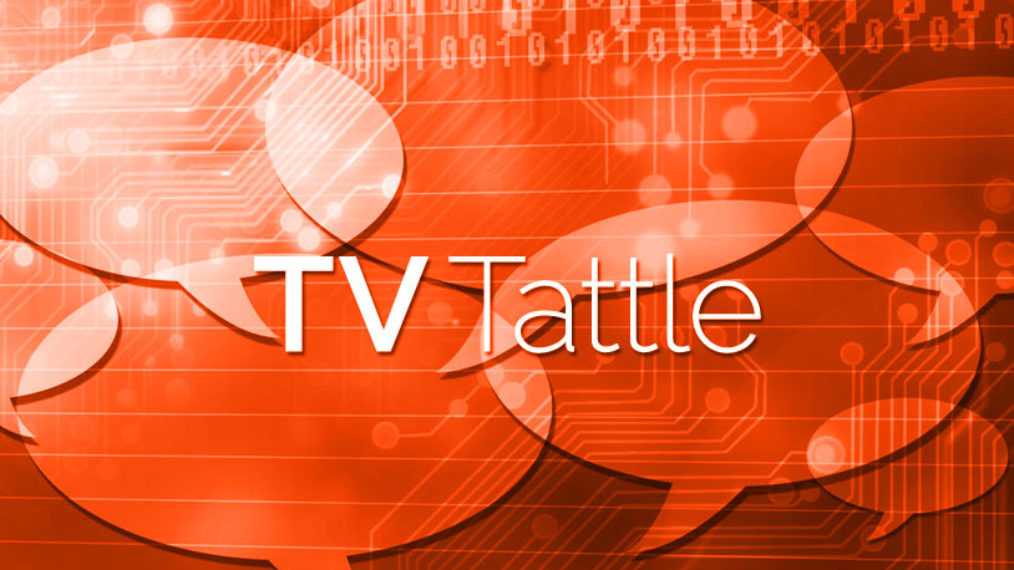 In an event series ripped from the headlines, Sanaa Lathan is set to play an expert investigator who delves into a controversial police shooting in which a black Tennessee police officer kills a white teenager. Love & Basketball director Gina Prince-Bythewood is behind the limited series.
The former president ran into Eichner tonight when they were both guests on Stephen Colbert's Late Show. According to Eichner, Clinton told him, "maybe one day I'll join you on the street and play one of your goofy games."
Jimmy Fallon arranged tonight's cameo to promote Leno's new CNBC series, Jay Leno's Garage, which premieres Wednesday. PLUS: Leno says Jimmy Kimmel is in 3rd place due to his "mean streak," and Leno's two favorite late-night hosts happen to be on NBC: Jimmy Fallon and Seth Meyers. UPDATE: Watch Leno take over for Fallon.
Bryant Gumbel will host the two-hour Oct. 25 event, which will use handheld and robotic cameras to take viewers inside an awake deep brain stimulation surgery.
The NBA star will play a factory worker who "frustrates Louis with his opinions on the Pretty in Pink."
The Goldbergs creator Adam F. Goldberg is behind the project that will blend live action with a CGI character. Imaginary Friend revolves around a 30-something bachelor who meets the love of his life when, suddenly, his imaginary friend from childhood reappears.
U.S. Rep. Tammy Duckworth of Illinois has enlisted David Letterman and U.S. Sen. Al Franken for her Oct. 25 fundraiser.
When asked about the woman on Hollywood Blvd's claim, Tyler Johnson responded: "I have no idea who she is or why what was said was said. People can talk but (that) doesn't mean it's true."
That's according to Rosie's estranged daughter, Chelsea, who adds: "She and Whoopi really didn't get along and she'd come home every day and talk about how she was stoned on set and she was being really mean to her."
In an article about Chris Hayes' hold on the 8 pm MSNBC timeslot, CNN reports that MSNBC earlier this year considered giving Costas his own show. CNN says that there's now talk of replacing Hayes with Keith Olbermann, but NBC president Andy Lack isn't sure he wants to deal with more drama.
Juan Pablo di Pace, who played Christ on A.D. The Bible Continues, will recur on the Netflix series.
Like Buffy, The Flash, says David Sims, "mixed small-change bad guys with a battle against a much bigger threat (resolved in a dramatic season finale). Even more importantly, it was about how heroes are defined by the support systems they build up around them. For all of its throwback charm, Barry's blended family in The Flash—something Buffy had as well—was a quietly radical element in a genre that is usually anything but."
They were originally considered to play Blair and Serena, CW casting director David Rapaport tells Buzzfeed in a profile on how he helped build the CW network.
He'll play Saúl Guerrero, a "feared criminal and pivotal character" from Marianne Jean-Baptiste's character's past.
Bowie did the theme for UK Sky Atlantic crime drama The Last Panthers.
What would it be like if Game of Thrones featured the biggest tech companies in Silicon Valley? PLUS: Watch George R.R. Martin's extended Sharknado 3 death scene.
Agatha Christie's iconic crime-solving character will be aged down in the California-set Marple.
However, ESPN's decision to curtail the sponsorship appears to be only temporary.
Roberts will take over the post-SNL NBC lifestyle show, which was originally hosted by former Bachelorette Ali Fedotowsky.
"It immediately made me want to run out and short Google," joked executive producer Alec Berg. "It was like, 'Who's running this thing?!"
Thompson will return to the role that she first created back in Season 4.
"The Good Wife dropped a plate or two last season," says Kevin Fallon, "which may be expected when a drama is six seasons in and still brimming with ambition. But with Sunday night's Season 7 premiere, it becomes clear that maybe some of those plates could've used replacing anyway. Now that the shiny new ones are here and spinning, the circus act is all the better for it."
Both Doctors Peter Capaldi and Matt Smith are represented in the Lego set, due out in December.
Geurens will play an English ambassador instead of a Spanish prince.
The Heroes alum will play a doctor who's suspected of killing two of his patients.
The former My Boys star will be featured in the supernatural backdoor pilot from Tim Kring.
Former Bachelor Bob Guiney, 44, was a divorce when he first surfaced on the very first Bachelorette season.
Ice-T, who was at the hospital, was the first to announce the news of Baby Ludo's birth.
Meek was one of the stars of All in the Family spinoff  Archie Bunker's Place.