'The Bold and the Beautiful' Casts Ingo Rademacher as the New Thorne Forrester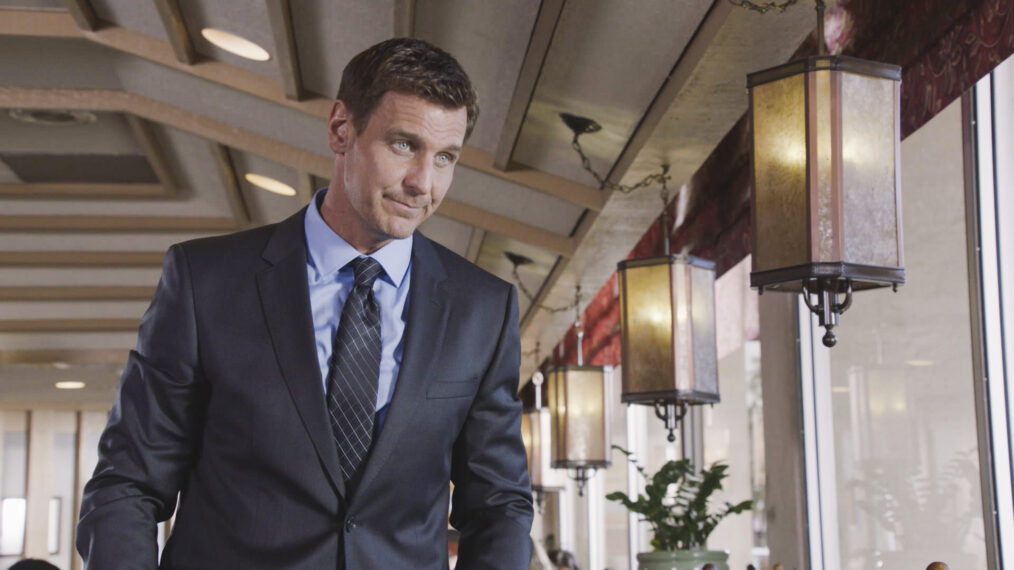 Hot news in the soap world! TV Insider can exclusively report that CBS's The Bold and the Beautiful has hired former General Hospital star Ingo Rademacher to take over the role of legacy character Thorne Forrester. He's the fourth actor to step into the part, replacing Winsor Harmon, who had been playing Thorne on a recurring basis in recent years.
Rademacher, who is set to hit the air on B&B in mid-to-late November, gave TV Insider the dish on his new role.
This is wild. And wilder still, you nearly joined B&B in an entirely different role—the Forrester estate manager who is now being played by Francisco San Martin. Explain what went down.
Ingo Rademacher: My managers called me up and said B&B was interested in my doing this 11-episode character, and I said, "Sweet. Let's do it." But then, as I understand it, [executive producer] Brad Bell had a change of heart and wanted to give me a full-time, contract role.
The original character wasn't really right for me, anyway, so I'm really excited about the way things turned out. I've had a recurring role on Hawaii Five-0 [as federal prosecutor Robert Coughlin] for the past couple of years, so I'm really stoked to keep working for CBS. They seem to like me, because they always retweet my stuff! [Laughs] Besides, there aren't a hell of a lot of jobs for guys my age. I'm 46! But I wasn't ready to retire.
You recently moved back to Southern California after several years in Hawaii. Were you thinking GH might want you back full-time as Jax?
Not at all. I made a brief return there last March, but then Sonny had Jax deported, so that was that! Our move back to California had everything to do with my wife, Ehiku. She has a clothing line and really wanted to be close to her factory, so we packed up the kids and came to the mainland, not even sure how long we'd stay. So, no, I wasn't even thinking about a future at GH. I guess Jax won't be showing up there anytime soon—or, if he does, he won't look like me!
What has Brad told you about his plans for Thorne?
I have yet to even talk with Brad. I met him briefly at a charity event at his house several years ago, but I doubt he even remembers it. All this was done through agents and managers, so I'm waiting to hear more about the job. I've been researching the character and hope I can bring something unique to it.
You can't try to be someone else, but I certainly hope to play Thorne as well as Winsor did. He's really one of the nicest and most gracious people I've ever met. He tweeted over this past weekend that his role was being recast and I read the comments and a lot of people weren't happy. There was a lot of support for Winsor, and rightly so. I said to my wife, "Wow, I feel kind of bad about this." I mean, I know it's the way things go in daytime, but this is a new experience for me. I've never stepped into a role that was previously played by someone else. I hope the fans aren't too upset about this.
Do you have any clue about story plans? Thorne's ex-wife Brooke (Katherine Kelly Lang) keeps bouncing back and forth between Bill (Don Diamont) and Ridge (Thorsten Kaye) which is starting to make her look like a moron. A new, vital Thorne on the scene would certainly fix that problem, right?
I've been reading all about the Brooke and Thorne relationship, and there's so much there, but we'll have to see where it goes. I don't start shooting for a few more weeks and haven't seen any scripts yet. And even if that is the plan, who knows where it winds up?
When I started on GH, they had an entirely different idea of where to take Jax. He was supposed to be with Rena Sofer's character, Lois. That Sonny-Brenda-Jax triangle was never the plan at all. [Laughs] And now Rena is on B&B [playing Quinn] so, hey, maybe we'll wind up together after all!
The Bold and the Beautiful, weekdays 1:30/12:30 CT & PT, CBS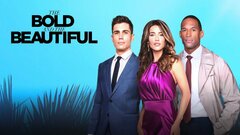 Powered by