Stephen Colbert Seems to Be Reluctant to be Stephen Colbert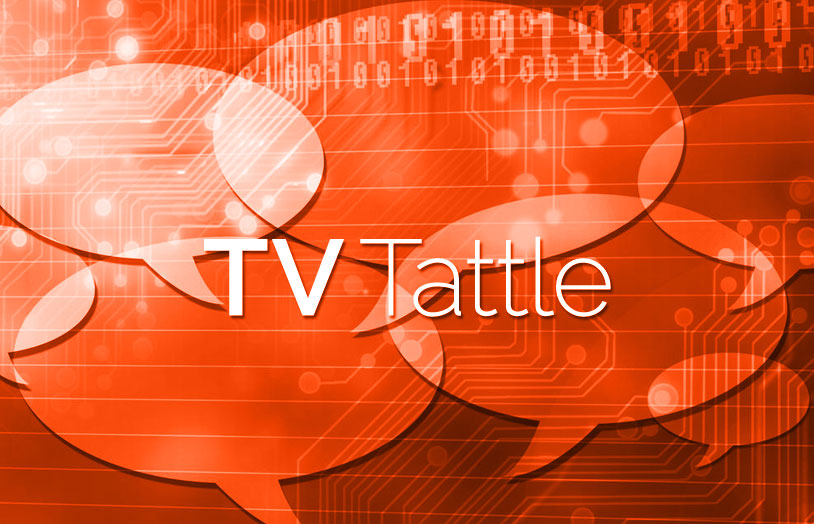 After more than three weeks hosting The Late Show, Colbert doesn't seem comfortable in his own skin — it's like he's still wearing his Colbert Report mask, says Tim Goodman. "Part of what's confounding about it is that Colbert seems to be protecting himself from being himself in some way — at least from being too open and, if not vulnerable, then softer or more welcoming than he's used to," says Goodman. "And that makes perfect sense. He's a comedian and actor who has played mostly with irony and satire, which has kept him at a distance from being himself."
HBO reacted to the controversial extras casting notice with the following statement: "It was not requested, written or approved by HBO, Warner Bros. Television, or the producers, and contains situations that we do not require of any actor. We are rectifying immediately the discrepancies in this vendor's document with our actual on-set practices, which provide a professional and comfortable working environment for all performers." PLUS: Westworld's extras casting notice is stricter than porn, and what's the difference between "genital to genital touching" and porn?
One of the newly released Clinton staff e-mails contains the subject line "Tim Gunn, talking smack." It points out an article in which the Project Runway star said Clinton dressed like "she's confused about her gender."
He's joining the Channel 4 comedy Morning Has Broken, playing the new American producer called in to rescue a failing UK breakfast show.
Lowe tells Vulture: "We did a whole sequence of why he left The Grinder. And the reason he left is he felt objectified. People go on and on about the objectification of women, and rightly so. But what about the objectification of men? When was the last time you saw Grey's Anatomy?"
Hayden Christensen and Kelsey Grammer were to star in the 10-hour exploration of the music industry of the '70s.
The ER creator's latest medical drama follows "a brilliant doctor who saves his dying patient's life using a miraculous gene therapy — infused with his own DNA — only to realize the side effects have turned her into a dangerous sociopath."
His mysterious role on the reboot will be alongside Amanda Seyfried and her mysterious role.
Charlie Hall, a 6-foot-5, 205-pound freshman, has walked on to the basketball team of his mom and dad's alma mater. Louis-Dreyfus and her SNL alum husband Brad Hall met as students at Northwestern University.
Also, Winter on Fire director Evgeny Afineevsky will be Noah's guest on Wednesday. PLUS: Noah's Daily Showlacks Generation X irony, skepticism and bitterness, and Noah needs to work on his interviews.
"The idea is still powerfully attractive," he says of a movie. "Not just to me, but to many people connected with the show. Actors, directors, producers, writers. How not? It would be a great way to end. Which doesn't mean it is going to happen."
"The only true way to protect your content on Facebook is by posting this video," said Oliver.
The tech-themed reality show is now looking for a new home.
The Netflix superhero series' latest promo is set to Joan Jett's Bad Reputation.
The former TLC star, now age 10, is now trying to launch a music career.
The Dancing with the Stars alum is starring in I Am Not Ashamed, playing one of the victims of the Columbine High School massacre.
The EMAs will be shown on Oct. 25.
The two awards show will become combined into one starting next year.
Real World alums Puck and Congressman Sean Duffy were among those raising awareness for ovarian cancer.
She'll guest in a mysterious role.
Throughout October, TCM will show films from 47 female directors.
He'll play an anti-Powers U.S. senator from Montana on the PlayStation series.
From 2010 to 2014, 121 fall network shows premiered on network TV. Only 47 of them were renewed and 34 are still on the air.
"He's letting himself be who he is," says Douglas LaBier, director of the Center for Progressive Development, of Letterman's crazy retirement beard. "He's saying, 'F–k all the image!'"
Here's your first look at "old-timey" Lisa, Bart and Grandpa Simpson.
Season 3 kicked off with many changes.
Saget will play Stamos' best friend. PLUS: How an obsessed John Stamos fan reacted to Grandfathered.
Featuring a view behind O.J.'s head.
The Survivor host was once a longhaired teenager.
Has a fictional Asian-American family ever sat together for dinner before on TV?
For the second week in a row, the Peacock has delayed his variety show's move to the 8 o'clock hour. PLUS: Best Time Ever is becoming less rushed.
Her three-week run on the British reality staple may result in criminal charges.
The One Tree Hill alum will co-star with Andrew Buchan in a suburban family-with-secrets drama.
A new Season 7 teaser shows Somerhalder removing a towel from his waist.
Porter posted a pic of his son with Matt Lauria and Gaius Charles.
Led by Marcia Gay Harden, Code Black is adept at medical drama clichés, but it lacks any personality of its own. PLUS: Great character actors make it better it should be, and it feels as fresh as ER but two decades too late.