CBS Orders 'Hunted', a Reality Competition Mash-Up of 'Big Brother' and 'The Fugitive'
CBS' new entertainment president has Hunted down his first series order.
The network has picked up the reality series Hunted, which follows a group of contestants who go on the lam–as another group of highly-skilled investigators and trackers attempt to find them in a nation-wide manhunt.
Hunted was the first order of business made by incoming CBS Entertainment president Glenn Geller, who described his love of reality TV to TV Insider earlier this month.
Geller says CBS' alternative department has been tracking the format, produced by Shine TV, for some time, and that it "feels tailor-made for CBS."
Hunted has been described as a cross between Big Brother (a CBS staple) and The Fugitive. "It combines the suspense of a crime drama with the thrill of a competition reality series and some very topical social issues," Geller says.
Hunted is based on an overseas format that has performed well on the U.K.'s Channel 4. There, the show has been positioned as a question of whether ordinary people can still hide out and go under the radar in, as The Guardian puts it, a "post-Snowden surveillance state." The U.K. edition has 14 people attempting to evade capture for 28 days vs. a task force led by Brett Lovegrove, the former head of counter-terrorism for the City of London police.
As participants attempt to disappear, the professional investigators try to find them by searching homes, checking Internet and cell phone data and studying behavioral patterns.
In the U.S., Endemol Shine North America will produce. More details, including application info and a premiere date, will be announced later.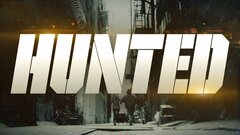 Powered by