From 'Kardashians' to 'Bachelor,' Which Reality TV Shows Are America's Most Popular by State?
Are you watching the most popular reality TV show in your state this year? CableTV.com released its second annual data report, which revealed each state's favorite reality TV show in 2017 and some of the results were surprising, to say the least. The site compared the new results to their past data from 2016 and it revealed 2017 actually had a wider variety of shows across the continent.
"Our team conducted a survey on reality TV show viewership which included 500 participants in the US. We used data from this survey to determine the shows we would run through Google Trends," CableTV revealed. Then, in Google Trends they pulled the geographic search volume around each show. So, the reality TV show with the 'highest search volume in each state' indicated the most popular show in that state.
Last year, the top shows were Hoarders and Project Runway, but this year, Hunted and Bachelor in Paradise were some people's No. 1 guilty pleasure.
Let's break down the biggest states:
New York's most popular reality TV show is Mob Wives
California's smash hit is Keeping Up with the Kardashians (shocker!)
Texas' biggest hit is Little Women: Dallas
Wisconsin loves Nick Viall's season of The Bachelor
Nevada, home of Sin City, favors Pawn Stars
Utah's most popular show for the second year in a row is Sister Wives
Check out the map below to see what show reigned supreme in each state: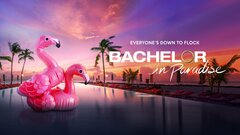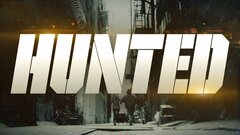 Hunted
where to stream