What's On: '60 Minutes' Turns 50 (and 'Sunday Morning' 40), 'Star Trek: Discovery,' 'Vietnam's' Most Turbulent Year
A critical checklist of weekend TV:
60 Minutes (Sunday, 7:30/6:30c; 7/PT): No TV anniversary this year deserves a greater celebration than the 50th season of TV's gold standard of newsmagazines. The landmark season's opener has the feel of classic 60 Minutes, with the added bonus of Oprah Winfrey's first piece as a special contributor. She'll look at America's increasingly polarized political divide—and seriously, if Oprah can't help bring us together, who can? In other reports, Scott Pelley visits the devastation of Hurricane Harvey in Houston as a window into this seemingly non-stop cycle of killer storms, and Lesley Stahl interviews Sen. John McCain about his health issues and his perspective on Washington, D.C.
Another milestone: CBS Sunday Morning (check local listings) officially launches its 40th season with profiles of Harry Potter author J.K. Rowling and country superstar Shania Twain. Jane Pauley presides from a newly refurbished and reconfigured set.
Star Trek: Discovery (8:30/7:30c, CBS): There's no question this science-fiction franchise has lived long. Will it prosper in the new frontier of streaming? That's the bet CBS is making on this deluxe new chapter, set 10 years before the original series and starring The Walking Dead's earnestly appealing Sonequa Martin-Green as First Officer Michael Burnham, a skilled Starfleet officer who balances human emotion with Vulcan-trained logic (she's the orphaned human ward of James Frain's Sarek, making her the adoptive sister of Mr. Spock). With Klingons as the primary antagonist early on, Michael's journey is about as dark and perilous as Trek gets, and the first episode's cliffhanger on CBS will be followed immediately by a second episode—but only for subscribers of the CBS All Acce$$ service.
Transparent (Friday, Amazon): The fourth season of the Emmy-winning dramedy is less road trip than spiritual odyssey for the Pfeffermans, who all eventually follow Maura's (Jeffrey Tambor) lead by heading to Israel for personal and at times political epiphanies. (Remember when TV families used to vacation in Hawaii or theme parks? How times have changed.)
The Vietnam War (Sunday, 8/7c, PBS, check local listings at pbs.org): The sixth episode of Ken Burns' and Lynn Novick's epic documentary series takes viewers through one of the most eventful and shattering years in contemporary U.S. history: 1968, epic in its own right in an installment befittingly titled "Things Fall Apart." Though the aftermath of the Tet offensive was seen as a victory for the U.S., it "shattered the mask of official illusion," said Robert F. Kennedy, who would run for the presidency after President Johnson shocked the world by declaring he would not run for re-election. Esteemed CBS anchor Walter Cronkite would publicly declare victory was no longer possible for a conflict "mired in stalemate," as press coverage and public opinion continued to sour after the publication of an iconic photograph of a North Vietnamese prisoner executed on the street. Assassinations on the home front would further rattle a war-torn nation.
Inside Weekend TV: Syfy treats fans with a Battlestar Galactica Anniversary Marathon, starting with the gripping 2003 miniseries (Friday, 8/7c) and continuing with the entire Season 1 (Saturday and Sunday, 6 pm/5c). All 76 episodes and the miniseries will be available for binge-watching On Demand for 30 days. … Streaming highlight of the weekend: the fourth and final season of the harrowing Canadian police drama 19-2 (Acorn TV), in which the squad is embroiled in a violent gang war. … The Netflix documentary Gaga: Five Foot Two (Friday), directed by Chris Moukarbel, follows Lady Gaga over an eight-month period, offering an unfiltered look at the music superstar. … For a different sort of music hagiography, Cinemax's Mike Judge Presents: Tales From the Tour Bus (Friday, 10/9c) uses animated re-creations to reveal the outrageous on-the-road antics of country music legends, starting with outlaw performer Johnny Paycheck. … Science Channel's Super Hurricanes: Inside Monster Storms (Friday, 9/8c) is as timely as a documentary special can be, with meteorologists and other scientists exploring the origin and force of these escalating weather events. … Another TV milestone, though it feels more like a kidney stone: E! presents Keeping Up with the Kardashians 10 Year Anniversary Special (Sunday, 9/8c), with executive producer Ryan Seacrest chatting up Kris, Kim and the rest of the overexposed sibs who have become a cottage industry of narcissistic exhibitionism. Has it been only a decade? … 100 episodes later, MTV's Teen Wolf (Sunday, 10/9c) bares its fangs one last time in the sixth and final season's series finale.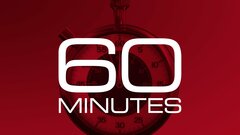 Powered by