Jameela Jamil Based Her Narcissistic 'Good Place' Character on Someone She Knows
Like The Good Place itself, Jameela Jamil is as charming as she is surprising. The 31-year-old Brit plays Tahani, a recently deceased, hopelessly narcissistic philanthropist consigned to eternal anxiety-as-damnation on creator Mike Schur's buzzworthy comedy. With her breezy confidence and blithe delivery, it's hard to believe that this is Jamil's first-ever acting job. A former model, she had only ever appeared as a host and presenter on British TV before landing the role.
Wednesday night's second season premiere, found the show's core cast back where they started at the beginning of the series, believing themselves to be in paradise—only this time they were paired off with different "soul-mates" handpicked to torture them in all new ways. Tahani had a particularly bad reaction to her new circumstances, earning Jamil some of the episodes biggest laughs.
The newly minted actress recently spoke with TV Insider about Season 2, stretching her comedic muscles, and how to play drunk when the strongest thing you've ever imbibed is cough syrup.
What kind of conversations did you have with Mike Schur and the other writers about your character going into Season 2?
For starters, I think they wanted her to be slightly more endearing in Season 1 and I fought quite hard for her to be a bit more passive aggressive. So I think the coolest thing about Mike Schur is that he is so open to ideas. He doesn't have any ego, which is very rare, and nor does anyone on the writing team. They all just want it to be as funny and authentic as possible. And so because I was the only English person basically on set they were very open to me changing things a little bit just to make it more realistic to how an English person would say that. Because while we share so many similarities with American people, there is a distinct difference, especially in the delivery of certain things and how repressed we are.
It seems like you got to be funny in the season premiere in a way that you didn't get a chance to last season. Were you eager to play Tahani a bit more broadly?
I mean, to be honest, I was just so grateful to be in it that I would have done whatever they said. I think Tahani had a very specific role, playing off of Eleanor's character in Season 1. So I was definitely more of the straight guy and I was really happy to take that role because I think it played really well opposite Kristen, who was really a horrific character. And then I think in Season 2 everything has been switched up so much that you're going to see all of us have way more colors and we're all very different to how we were in Season 1. We're in a completely different scenario so that's going to bring different parts of us out.
It's kind of incredible that this is your first role. Were you confident going into this series that you could be funny?
No. I still don't even know if I was funny in Season 2, I haven't seen any of it. I just haven't even been able to watch Season 1 because I'm so mortified that I might be sh*t. I definitely don't feel worthy of any of this and I think that Michael [Schur] is a maniac—I'm very open about that—for giving me a job.
I was drunk in one [episode]. I've never had a drink before. I've never drunk alcohol, so that was the one I was most nervous about.
You played drunk having never had a drink?
Yeah, so I've never had a drink and I'm playing drunk in a room full of two hundred extras and just feeling so embarrassed. It's hard to gauge if you're getting it right, especially if you've never even felt that way. I've never felt hung-over, I've never felt drunk, and I've never felt slowed down like that. And so I think I lost like seven pounds that day, just out of sweat.
So what kind of research goes into playing drunk if you don't drink?
I am English so I've been surrounded by people who day-drink since I was born. Eleven AM is sort of the time when people start drinking beer in my country. I have got some reference from that. Also, I think I had cough syrup a couple of times, and whenever I drink cough syrup I always feel like I'm wading through so I decided to reference that. I just did it slowed down and also I've noticed that drunk people try extra hard to pretend that they're sober so I tried to convey that. But it was just really fun and I basically channeled Courtney Love. Like, the love child of Courtney Love and Lindsey Lohan.
Doing a comedic role for the first time, were there comedic actors that you looked to for inspiration, besides your costars?
Obviously I have loads of comedic heroes. I'm a big comedy nut, so my favorite actors of all time are people like Tina Fey, Maya Rudolph, Kristen Wiig, Jim Carrey. But I didn't use them to inspire me for this role. I actually used someone awful that I know in England. Their real personality is like Tahani and I modeled the whole character on her. And I didn't know that the show was ever going to be shown in England, so now I am sh*tting myself knowing that she might see it.
Do you think she'll recognize herself?
It is so distinctly her. I'm now terrified, I'm never going to go home again because I just ripped off her entire personality.
Well, maybe she's too narcissistic to consider that someone that annoying could be based on her?
I'm hoping so. I just channeled everything I ever found annoying about other people, which is actually very satisfying, to almost kind of exercise it from my brain.
But at the same time, Tahani is really quite funny and charming. What's the secret to making this narcissistic monster so likeable?
I think all narcissistic monsters are, deep down, just sad and insecure people. I think if you can approach anything with empathy, approaching a character who is particularly irritating, just finding what it is that made her so annoying. And also Michael Schur was brilliant to write her such a sympathetic backstory. That helps you understand why she is such a d*ck now. It is just finding the humanity in any character, even if you are playing like a serial killer, I think being able to find what drives that person to be the way that they are is how you can humanize the character.
Look at me sounding like I'm an actress! Giving people techniques! I've had officially seven months acting experience in my life. There are newborn babies who have the same level of acting experience as me.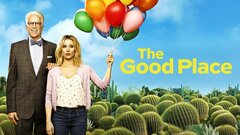 Powered by