Emmys 2017: 'Master of None' Makes History With Comedy Writing Win
Lena Waithe is just getting started after winning an Emmy on Sunday night during the 69th Annual Primetime Emmy Awards along with her co-star Aziz Ansari for Outstanding Writing in a Comedy Series. The pair wrote the "Thanksgiving" episode on Netflix's series, Master of None, which chronicled the coming out of Waithe's character.
"I'm a writer, that's what I do. That's what I did before Aziz wrote me into the TV show," she said. "I'm working on a bunch of stuff."
Also, when asked if she'll stop working with Ansari, Waithe replied, "He's always going to be my boss. No matter how rich I get, I'm always going to work with him."
Waithe made history by being the first African-American woman to win in the Outstanding Writing for a Comedy Series category. "It means a lot to me to be the first," she said backstage to reporters after her win. "I think what it does is it is says that it's possible. I hope there are other funny women of color who now have an opportunity because this door has been opened," she said.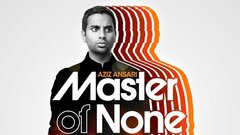 Powered by