Ratings Watch: 'The Muppets' Opens, 'Scream Queens' Struggles on Premiere Week Tuesday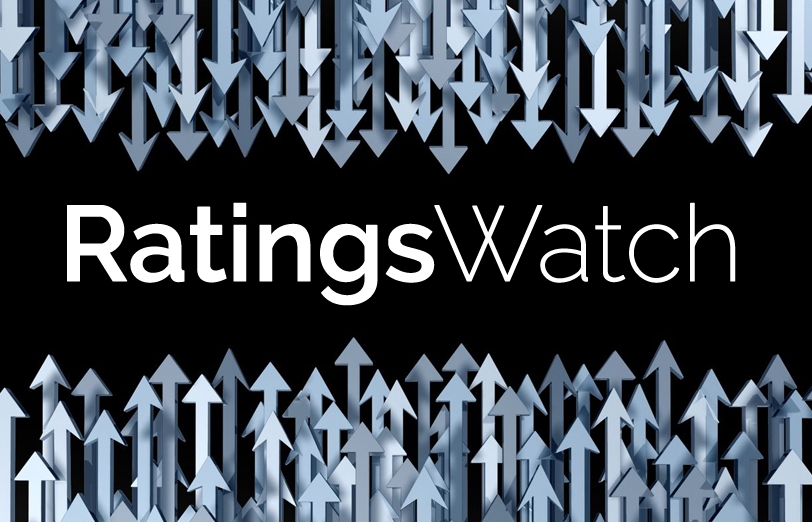 Tuesday, September 22 Final National Ratings (UPDATED)
Total Viewers (Live+Same Day) // Adults 18-49 ratings/share (Live+Same Day)
ABC
(8 p.m.) The MuppetsNEW 9 million // 2.9 rating, 11 share
(8:30 p.m.) Fresh off the Boat 6.1 million // 1.9 rating, 7 share
(9 p.m.) Dancing with the Stars 9.6 million // 1.5 rating, 5 share
CBS
(8 p.m.) NCIS 18.2 million // 2.5 rating, 9 share
(9 p.m.) NCIS: New Orleans 12.6 million // 1.7 rating, 5 share
(10 p.m.) LimitlessNEW 9.9 million // 1.9 rating, 6 share
Fox
(8 p.m.) Scream QueensNEW 4 million // 1.7 rating, 5 share
NBC
(8 p.m.) The Voice 12.4 million // 3.5 rating, 12 share
(10 p.m.) Best Time Ever with Neil Patrick Harris 5.9 million // 2.1 rating, 7 share
Another disappointing night for the broadcast networks, as none of Tuesday's three new shows could crack a 3 rating in the demo or hit 10 million viewers. (A reminder that as DVR and VOD use accelerates, live+same day ratings will continue to depress.)
ABC's The Muppets opened to a 2.9 rating in the adults 18-49 demo, which doubles the timeslot premiere last year for the network's ill-fated Selfie (1.4 rating), while Fresh off the Boat's return (1.9 rating) improved on last year's timeslot premiere, the also ill-fated Manhattan Love Story (1.3). But it didn't match the show's series premiere last February (2.5).
Still, because ABC's premiere night Tuesday last year was so dismal, the network was still up year-to-year, averaging 8.9 million viewers (vs. 7.6 million).
The same can be said for Fox, which at least doubled its premiere week Tuesday audience compared to last year (4 million vs. 2.1 million). The network also improved its adults 18-49 rating for the night (1.7) vs. last year's disastrous combo of Utopia, New Girl and The Mindy Project (1.3). But that's about the only nice thing that can be said about the Scream Queens premiere. Despite a hefty marketing campaign that spans back to February, and strong viewer awareness, the 2-hour premiere wound up in 4th place for the night. (Fox will repeat the premiere on Thursday, hoping to expose the show to more viewers).
And again, keep in mind that Scream Queens targets a young audience that doesn't watch TV live anymore–or even on TV anymore. Fox will be looking at how other platforms (including time shifting) impacts the show in the coming days.
At CBS, NCIS is still solid, premiering to 18.2 million viewers, flat from last year. NCIS: New Orleans exhibited erosion, however, back with 12.6 million viewers, compared with 17.2 million viewers last year.
At 10 p.m., Limitless managed to improve on its NCIS: New Orleans lead-in among adults 18-49 (1.9, ticking up from 1.7 the hour before). That's also up a tick from what Person of Interest did in the hour (1.8) last year. In total viewers, Limitless slipped a bit from Person of Interest's season premiere last year (10.6 million).
On NBC, The Voice still won its two hours, but at a 3.5 rating in the demo, was down from last year's Tuesday premiere (4.1 rating). Last year's Tuesday night opener of The Voice averaged 13.2 million viewers, compared to 12.4 million this year.
At 10 p.m., Best Night Ever with Neil Patrick Harris (2.1 rating among adults 18-49) managed to improve over last week's premiere (1.8) thanks to that The Voice lead-in.
Night-to-night comparisons: CBS this year: 13.6 million, last year 15.3 million; NBC this year: 10.2 million, last year 11.8 million; ABC this year: 8.9 million, last year 7.6 million; Fox this year: 4 million, last year 2.1 million.
In adults 18-49, NBC won the night (3.0 rating), followed by CBS (2.0), ABC (1.8) and Fox (1.7).