Brian Williams Makes a Low-Key Return to TV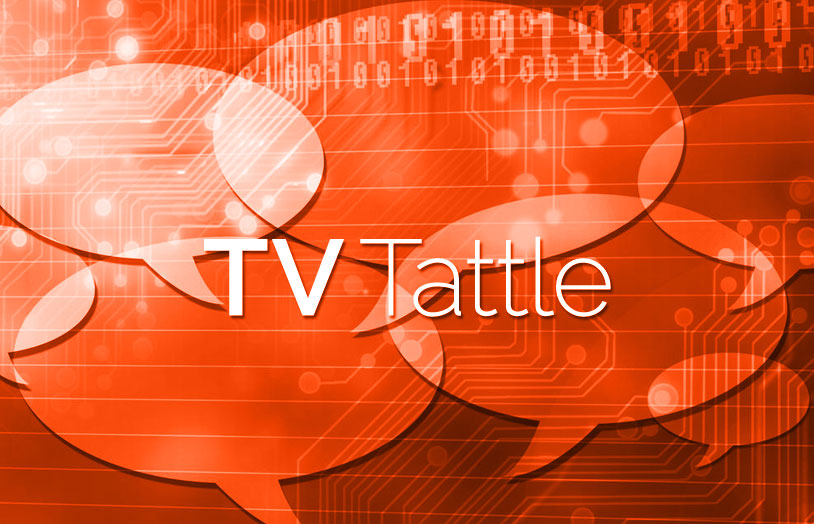 It was business as usual for Williams upon his return to TV today as MSNBC's breaking news anchor, which you can watch here. There was not a single mention of Williams' troubles or his seventh-month absence. UPDATE: MSNBC staffers were told not to welcome Williams back on air.
Based on tonight's Season 2 premiere, says Lenika Cruz, "the show hasn't made any drastic leaps in humor, quality, or ambition. But it looks like the series will continue to deliver consistent chuckles and cleverly subvert stereotypes of Asian American experience—even if they come wrapped in a fairly standard family-sitcom package." PLUS: Constance Wu says white shows like Togetherness are also about race, and Eddie Huang told Wu that his mom approves of her portrayal.
"The first episode will be a reintroduction of the show — but you can't just go off one episode like, Oh I know what this is about, I know what this is," Noah tells Rolling Stone. "It takes a lot more time. You're building a relationship. So what we're doing is dividing the first week into a four-part miniseries that will set the tone for what we hope the show will be."
Check out Supergirl's many superpowers and her superpowered foes.
Despite exiting the writing staff, the former SNL featured player will continue making shorts for the 41st season.
She'll guest playing a version of herself.
The religious cult drama starring Aaron Paul, Michelle Monaghan and Hugh Dancy had a title that too closely resembled real-life ministry The Way International.
Daniels linked Howard's domestic violence to be no different than what Penn has done.
The comedy will follow a wealthy family over one night as they're attacked by a murderous cult.
Abbi Jacobson and Ilana Glazer are releasing six web shorts over the next few weeks.
"Every 'grown up' plot point, whether a work woe or a relationship drama," says Kevin Fallon, "makes perfect sense in the greater Muppet universe. It's just that some of us don't want to live in a universe where Fozzie Bear knows what kind of fetish he would be on a gay sex hookup app. All of that said, in a perverse way, this maturation of the franchise may be exactly what was needed if The Muppets has any hope of being the same lightning rod or have the same longevity as the original Muppet Show, which ran from 1976 to 1981." PLUS: The Muppets recaptures some of the original's glory, it artfully embraces the modern, The Muppetsruins Miss Piggy, The Muppets have been jammed into a format that doesn't quite suit them, the reboot will leave you heartbroken, it's like you're watching a dark parody of the Muppets, this is the closest any network gets to a comedy home run this fall, and it's a shrill, sour, cringe-worthy travesty.
Scream Queens, says Mary McNamara, "flirts with camp but settles for tweet-worthy." She adds: "It's a concept right in Murphy's sweet spot. Along with co-creators Brad Falchuk and Ian Brennan, he has been deconstructing pop culture for years: Nip/Tuck's savage look at the cult of beauty, Glee's caustic, poignant view of high school, American Horror Story's paean to our delight in horror. In a way, Scream Queens is a combination of all these shows. Just not in a good way." PLUS: Scream Queens continues Murphy's brand of cock-eyed social satire, it is frighteningly funny, it's giddily excessive and a missed opportunity, the script is surprisingly flat, Scream Queens goes from being really good to really bad.
CBS already has plenty of crime-solving shows. "So does CBS really need another cop show? Does America?" asks Margaret Lyons. How special would a new cop show have to be to meet that 'is this worth it' standard? Pretty special, at this point. And even though its pilot is zippy and action-oriented, everything here feels like a very competent retread." PLUS: CBS has a knack for producing the same show over and over again, it feels fresh thanks to "dashes of cheekiness" and Bradley Cooper, it's severely lacking in imagination, and it'll feel like you've wasted an hour of your time.