Kim Ravers's FBI Agent Clashes With 'Bones' on How to Find Booth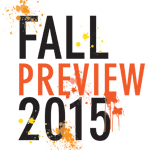 Guest starring on a show that's been around for 11 seasons might be intimidating for some actors, but for Kim Raver, who's joined more than one series several years in (Grey's Anatomy and 24), it's old hat. Raver pops in for Bones' two-part season opener as icy FBI agent Grace Miller, who has been tapped to help solve a special case: the disappearance of ex-FBI agent Seeley Booth (David Boreanaz).
The role is a departure from Raver's last TV gig as Audrey Boudreau on 24: Live Another Day. "Audrey was strong, but she still had to acquiesce to other people," Raver says. Not Grace. While Booth's wife, Temperance Brennan (Emily Deschanel), and former partner James Aubrey (John Boyd) are sure Booth was taken against his will, Grace has a different idea. "She's concerned that Booth is actually a suspect [and not a victim], and she comes in and very strongly states her opinion," Raver says. Naturally, Brennan doesn't take kindly to the insinuation, and the two soon butt heads. "I know, not the amazing, perfect Booth, right?" Raver says with a laugh. "But Grace is concerned." She has reason to be: The gambling addict recently relapsed and has more than once gone rogue.
Grace isn't just around to antagonize Brennan, though. "There are some twists and turns that eventually warm Grace up," Raver teases. And those turns might explain why she in particular is on this case. The one bummer for Raver is that she won't be around to see Booth's homecoming. "I didn't get to work with David," she laments. But working with Deschanel was treat enough: "I love that her character is this super intelligent, great woman."
RELATED: Check Out New and Returning Fall Shows
Bones, Season premiere, Thursday, Oct. 1 , 8/7c, Fox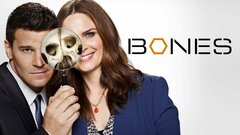 Bones
where to stream
Powered by