'South Park' to Take on Donald Trump This week's episode will feature a Trump-like political candidate, who says: "My friends, I know that like me, you are fed up with the illegal immigrant situation. Now I don't know about government policy, but when it comes to undocumented immigrants, my policy is, 'F*ck 'em all to death!'"
About 11.9 million tuned in last night while more people were watching the NFC Championship game rematch between the Seattle Seahawks and the Green Bay Packers. That's down nearly 4 million from last year's Emmys, which aired on a Monday and aired before the NFL season began.
Network TV shows with a niche audience and critical acclaim are rarely recognized by the TV Academy.
Clarke wrote on Instagram before the ceremony, "I think I might be late for the Emmys… How far is it from Spain?"
As the ABC drama returns for an eight season, new co-showrunner Alexi Hawley doesn't think the end is near — despite its lowest-rated season. "Part of what we're doing this season is trying to add a little bit of new energy to help pave the way for where it can go and expand it," says Hawley. "We're very fortunate to be in an eighth season, but you also don't want to just keep doing the same thing." PLUS: Season 8 will be more character-driven.
Bryan Cranston, Kyle Chandler, Damian Lewis and Jeff Daniels got in the way in previous years. PLUS: Hamm says: "It's not like they gave it to some guy off the street (in previous years) — and that's not anything against Billy on the Street. He's wonderful."
Nancy Lee Grahn tweeted: "I wish I loved #ViolaDavis Speech, but I thought she should have let @shondarhimes write it."
"There's a much sharper focus and clearer sense of direction," says Alan Sepinwall, "even though the series is still carrying what feels like several dozen regular characters, and there's much less tonal whiplash from scene to scene. For the most part, all of Gotham is starting to feel like it belongs in the same TV show. It's just not a TV show I have much interest in following." PLUS: Gotham seems content to wallow in artifice.
Stamos claims Ryan Murphy wrote one of the plastic surgeon roles for him, but his then-wife considered the script too demeaning to women.
Nathan Fielder's Comedy Central series will feature a rifle and a helicopter in its third season.
Here's everything you need to know about Frances' McDormand's HBO miniseries that took over a portion of last night's Emmys.
The Girls star gave thumbs up to the impression.
"Apart from its slight change in format from the norm," says Pilot Viruet, "there is nothing that sets Life in Pieces apart from the majority of lackluster and cheap family sitcoms that populate the television landscape, past or present. It is so reminiscent of Modern Family that it already feels stale." PLUS: It's solidly constructed and gives each actor a modicum of delightful moments, it's basically a deconstruction of the Modern Family pilot, and it's best watched while making other plans.
Jaimie Alexander is "a fine actor," says Alex McCown, "but her character's defining trait is pitiably staring into a mirror, wondering who she is. If the people surrounding her were anything beyond a stock assemblage of types (the gung-ho agent who can't be bothered with niceties, the sympathetic female assistant, some barely-there FBI toughs), this wouldn't be as big of a problem. But unless the show quickly works to inject some vibrancy into these rote roles, Blindspot will leave audiences without much reason to care." PLUS: Blindspot's blind spot is its off-putting use of women as props, at least Blindspot is different and eye-catching, and Blindspot works if you don't think about it too hard.
"All of the defining aspects of Minority Report's future should scan to us as signs of dystopia," says Eric Thurn. "Instead, they're basically reflections of the way the world is now, complete with incessant, hallucinatory marketing, constant surveillance, and shticky, empty music." PLUS: It's storyline becomes tedious and morally defanged by the end of the pilot, it transforms a brainy sci-fi thriller into a generic procedural, and Minority Report looks fabulous but its characters are underdeveloped.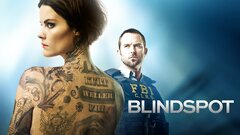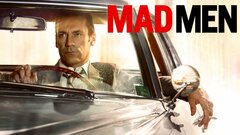 Mad Men
where to stream