'Mad Men's Jon Hamm on Finally Winning the Emmy, and Letting Go of Don Draper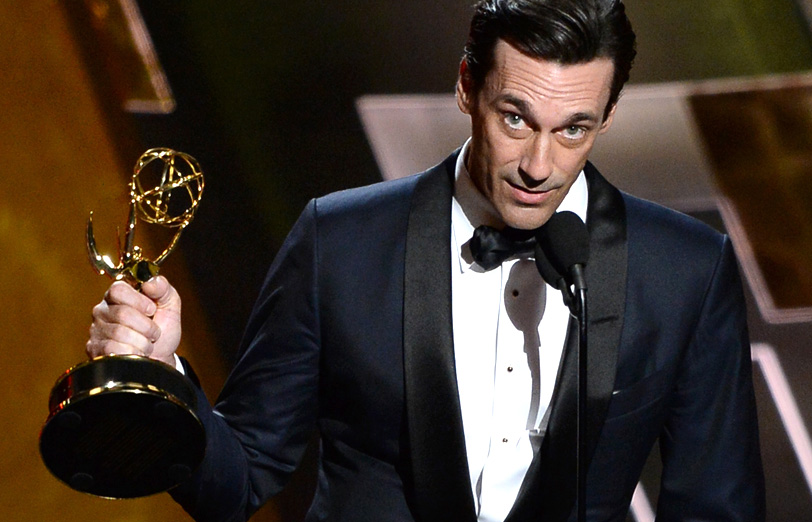 Playing Don Draper for so long was both "a blessing and a curse in many ways," according to newly-minted Emmy winner Jon Hamm.
The actor says the Mad Men role came at a cost–which makes finally winning the Emmy, for outstanding drama actor, even more gratifying. "There's a lot of mental and emotional baggage that gets torn through, and [they] weigh on you after awhile," Hamm said of playing the emotionally tortured Draper.
RELATED: Highlights From Emmy Winner Speeches | More Emmys Coverage
"I put a lot of hard work into this and a lot of time, effort and blood and sweat," he said. "It's nice to have it recognized as much tonight."
Still, Hamm made sure to add that he knows "it's not like I'm a lead miner… It's been a wonderful job. And when you look at the people I got to work with, it's a dream job in many ways."
Hamm was notoriously snubbed for the Emmy throughout Mad Men's run, even as it won four consecutive outstanding drama series awards, from 2008 to 2011.
But Hamm said he never felt like he was being dismissed for his work. "There were so many incredible people and so much incredible work recognized over my own, so I can't hold a grudge at all," he said. "Its not like they gave [the Emmy] to some guy on the street. There's no animosity or anything like that."
Even though the odds had Hamm winning the Emmy, the actor said he was still "very surprised. I don't remember anything that I said other than, I think I said 'Thank you.' It was a very odd experience. I realized people were clapping for me, and I was mortified. It's been so nice, all of it over the many, many years we've been here. This is the culmination of that wonderful feeling."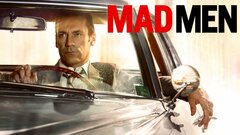 Mad Men
where to stream
Powered by