Jeffrey Tambor on His 'Transparent' Emmy Win: "It's a Huge Responsibility"
Transparent star Jeffrey Tambor took home his very first Emmy award for his portrayal of transgendered retired professor Maura Pfefferman on the Amazon series, but the actor was quick to note the importance of the role goes well beyond the awards show circuit.
"It's a huge responsibility because you want to do [the role] right," Tambor said backstage to reporters. "Lives are at stake, and I do believe that with our stories and our humor, we are moving forward. With laughter and with humor, you can kill prejudice and keep it far away."
RELATED: Highlights From Emmy Winner Speeches | More Emmys Coverage
Tambor recalled a moment at the Sundance Film Festival when a set of parents thanked him for his work on Transparent because it helped give them confidence when their son came out as transgendered.
"People start talking to me about their families and their personal stuff," Tambor said. "This is bigger than me."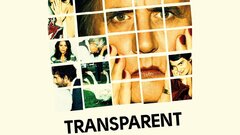 Powered by