'CSI: Cyber' Hacks Away at Shocking and Creative Crimes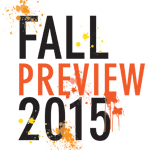 No surprise here. CSI: Cyber plans to chill us with a whole new slew of shocking and wildly inventive crimes in Season 2. (Did you know hackers can manipulate air-traffic frequencies and create the illusion there's a plane in the air?) But the deadly serious series also plans to have some fun. Special Agent Avery Ryan (Oscar winner Patricia Arquette) creates a new FBI division called Next Generation Cyber Forensics and asks former CSI night-shift boss D.B. Russell (Ted Danson) to head it up.
"This is all-new territory, a real adventure for D.B., and he jumps at the chance," says executive producer Pam Veasey. "He becomes this playful, wonderfully mad scientist who tinkers with everything from drones to coffeepots in an effort to stay two steps ahead of the bad guys."
RELATED: Check Out New and Returning Fall Shows
On the personal front, Avery and her ex-husband, Andrew (Brent Sexton)—who split after the death of their daughter—realize that they still have feelings for each other. And computer genius Daniel Krumitz (Charley Koontz) heads to court as a character witness for his sister, Francine (Angela Trimbur), who killed their parents' murderer.
"Krumitz believes Francine did it in self-defense," says Veasey. "But then something incredible comes out in the trial."
CSI: Cyber, returns Sunday, Oct. 4, 10/9c, CBS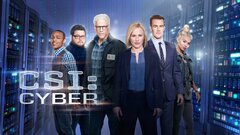 Powered by