'Madam Secretary' Commands the Search for a Missing President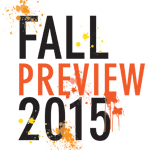 Will secretary of State Elizabeth McCord (Téa Leoni) be the new POTUS?
Madam Secretary launches its sophomore year with a political emergency: Air Force One, carrying President Conrad Dalton (Keith Carradine), has gone missing while returning from Australia. "The circumstances are very complicated," creator Barbara Hall says. "We look at the chain of command and examine all the possible scenarios to figure out who will step up and run the country."
RELATED: Guess Who's Coming to Your Favorite Fall Shows?
Directing the high-anxiety premiere episode is Oscar winner Morgan Freeman, one of the series' executive producers, who will also appear as a Supreme Court Justice on hand to swear in a proxy president. Joining the cast is Christine Ebersole as First Lady Lydia Dalton and Jill Hennessy as Jane Fellows, a Defense Intelligence Agency handler who will butt heads with Elizabeth's husband, Henry (Tim Daly). A messy family drama looms when Harrison (Jason Ralph), the First Son, gets romantic with the eldest McCord daughter, Stevie (Wallis Currie-Wood).
RELATED: Check Out New and Returning Fall Shows
Then there's this: "Elizabeth's first year in the cabinet was a big success," says Hall. "Now she has people in the White House who are undermining her and being aggressively confrontational." But no worries, Elizabeth will seek guidance from the nation's first female secretary of state, guest star Madeleine Albright.
Madam Secretary, returns Sunday, Oct. 4, 8/7c, CBS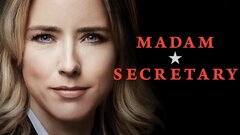 Powered by