What's On: The real Sean Spicer in late night, 'Broad City' and 'South Park' return
A critical checklist of Wednesday's TV:
Jimmy Kimmel Live (11:35/10:35c, Comedy Central): Sadly, the rumors of embattled former White House press secretary Sean Spicer joining the Dancing With the Stars cast did not come to pass—imaging what Saturday Night Live Emmy winner Melissa McCarthy could have done with that—but now that he's a free agent, Spicer comes to late night opposite Kimmel, his first interview since leaving the administration. Also on the show: U.S. Open women's champion Sloane Stevens, basking in her first major title and first late-night TV appearance.
South Park and Broad City (10/9c, Comedy Central): As topical and no doubt as tasteless as ever, the provocative animated hit returns to agitate for its 21st season, echoing society at its most outrageous as protestors armed with tiki torches and the inevitable confederate flags mark on South Park. All of which makes Randy face up to the reality of being white in America. (Hey, if South Park played it safe, it wouldn't be South Park.)
Followed by the fourth-season premiere of the irreverent buddy comedy starring Abbi Jacobson and Ilane Glazer as New York hipsters who are the funny version of two actually broke, though woke, girls. The opener uses a Sliding Doors scenario to depict the origin story of how they first met, which involves subway nightmares, a notorious ponytail "Snipper," mean-girl suitemates and, naturally, pot.
Nova: Death Dive to Saturn (8/7c, PBS, check local listings at pbs.org): The title sounds like a sci-fi thriller I'd definitely see, but the reality is just as spectacular, as PBS's flagship science program revisits the 20-year history of the Cassini-Huygens mission of space exploration, which since arriving at Saturn in 2004 has sent back to Earth marvelous images of the planet and its rings and moons. In just two days, Cassini will take its "death dive" into Saturn's atmosphere, so what better occasion to relive its greatest cosmic hits.
Followed on many stations at 10/9c by another voyage of discovery: USS Indianapolis Live—From the Deep, providing a live underwater tour of the wreckage of the World War II flagship sunk in 1945 and only recently discovered on the floor of the North Pacific Ocean. Miles O'Brien hosts from a New York studio.
Inside Wednesday TV: Look closely in one of this week's grisly fantasy sequences in AT&T Audience Network's Mr. Mercedes (8/7c) for a very familiar face. … USA's Suits wraps its seventh season (9/8c) with an episode titled "Donna," after Sarah Rafferty's fan-favorite character, and a teaser suggesting she might finally reveal how she really feels about the ever-beleaguered Harvey (Gabriel Macht). … In the fourth-season finale of TV Land's Younger (10/9c), Liza (Sutton Foster) and Maggie (Debi Mazar) encounter Josh (Nico Tortorella) in Ireland. … A special Wednesday episode of NBC's Midnight, Texas (10/9c) brings an apocalyptic sandstorm into town, harboring spirits that foreshadow a demon from Hell with its sights set on Fiji (Parisa Fitz-Henley). … Following his exile, Jimmy (Chris Geere) returns home on FXX's You're the Worst (10/9c) to uneasy reunions with the old gang, especially the unforgiving, and equally messed-up, Gretchen (Aya Cash).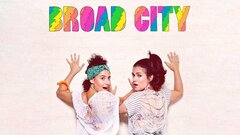 Powered by