What's Worth Watching: 'Indian Summers' on PBS for Sunday, September 27
Indian Summers, "Episode One," Sunday, Sept. 27, 9/8c, PBS (check local listings at pbs.org)
Welcome to your next great escape. The time: 1932, in the waning years of British rule in India. The place: Simla, a retreat from the sweltering summer heat in the Himalayan foothills, where colonials go to drink and play while the nation around them simmers in pre-revolutionary unrest. For Masterpiece loyalists with long memories, 1984's epic The Jewel in the Crown (which had a similar historical backdrop) remains a sumptuous high-water mark, and in its first sprawling season of romantic intrigue, Indian Summers comes close to achieving that dramatic nirvana.
It takes a while to sort out the impressive multicultural cast as they converge in this exotic landscape—filmed in Panang, Malaysia­of eye-popping colors, staggering mountain views, lush jungles and drenching monsoons. Simla is an appropriately steamy setting for the scorching personal dramas that unfold.
Even before the train arrives bearing many of the primary players, a mixed-race Indian boy is discovered lying on the tracks. His identity is one of many mysteries and secrets that embroil this rich array of characters. Chief among them is dashing but devious bureaucrat Ralph Whelan (Henry Lloyd-Hughes), private secretary to the grand poobah Viceroy (Patrick Malahide). His sister Alice (Jemima West), who left India at eight years old and is returning with a baby daughter but no husband, finds herself drawn to the ambitious but conflicted Indian clerk Aafrin (Nikesh Patel) whose stock rises after an inadvertent act of heroism.
Reminiscent of Downton Abbey in its juicy depiction of class barriers breaking down amid societal change and melodramatic turmoil, Summers casts a more jaundiced eye on the British status quo. At the social club where a "No Dogs or Indians" sign hangs, bawdy bon vivant Cynthia Coffin (a magnificent Julie Walters) rules with steely contempt for the natives as she manipulates her guests with emotional blackmail. Defy protocol, and you too can be an untouchable.
Several years will pass between Seasons 1 and 2 (now filming), but the gap may seem even longer for those who succumb to Indian Summers' exotic, enthralling spell.
Also Sunday
CSI, Series finale, 8/7c, CBS
The two-hour send-off for the 15-year-old procedural reunites Grissom and Willows for one last Sin City forensic investigation.
Blood & Oil, Series premiere, 9/8c, ABC
Chace Crawford and Don Johnson are unlikely (and uneasy) allies cashing in on the North Dakota oil rush in the new boomtown soap.
Quantico, Series premiere, 10/9c, ABC
Someone from the FBI—quite possibly one of the Bureau's hot new recruits—is responsible for a terrorist attack in New York City in this mystery thriller.
Sunday Sports
PGA Tour Golf noon/11am c, Golf Channel, and 1:30/12:30c, CBS Tour Championship
NFL Football 1/noon c, CBS and Fox, Regional coverage
NASCAR Racing 2/1c, NBCSN, Sprint Cup in Loudon, New Hampshire
NFL Football 4/3c, Fox, 49ers at Cardinals
NFL Football 4:25/3:25c, CBS, Bills at Dolphins or Bears at Seahawks
MLS Soccer 5/4c, ESPN, Seattle Sounders at Sporting Kansas City
MLS Soccer 7/6c, Fox Sports 1, Real Salt Lake at San Jose Earthquakes
Sunday Night Football 8:30/7:30c, NBC, Broncos at Lions
MLS Soccer 9:30/8:30c, Fox Sports 1, FC Dallas at Los Angeles Galaxy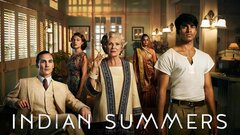 Powered by