'Indian Summers': Love and Loss in the Time of British Colonial Rule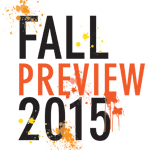 There was a time when, like it or not, the British Raj was hopping—and the English flocked to New Delhi to sway their power over India's Technicolor vistas. But come summer, when the weather got too hot in the capital, the ruling class would decamp to breezier ground in the Himalayan town of Simla and carry on colonizing from there.
Such is the basis of Masterpiece's new drama series Indian Summers, which is set in Simla during the dog days of 1932. "The British would rule all of India from this small town where it was cooler," says executive producer Charlie Pattinson, "and then go have fun and affairs. But now the gilded age is fading fast."
RELATED: Visit Our Fall Preview Page to Check Out New Shows
Julie Walters (Harry Potter's fussy but warm Mrs. Weasley) stars as Cynthia Coffin, the glamorous proprietor of the town's Royal Simla Club, de facto mayor of the city, racist extraordinaire and inveterate schemer. She has dedicated her Machiavellian talents to the advancement of the viceroy's handsome private secretary, Ralph Whelan (Henry Lloyd-Hughes), into his boss's job. But there's one problem: Ralph has secrets. And then his widowed sister (Jemima West) comes to town, and she has some secrets too. But Ralph's not all bad: He's a lot of fun to be around, and he cares enough for his friend Eugene (Edward Hogg), a successful American architect stricken with malaria, to insist on taking him in—and then he sleeps with Eugene's sister.
RELATED: Could Indian Summers Be the Next Downton Abbey?
The 10-episode series (which is planned to run for five seasons, each taking place in a different summer until the fall of the Raj in 1947) has dozens more characters—and lest you think it's starting to sound too Downton Raj, it has little of the Grantham repression. "Eugene pops his clogs!" Hogg says about his character's aggravation over Ralph's relationship with his sister. "She's very much in love and Eugene can see Ralph wavering. By Episode 4, he makes quite the drastic decision." Mary Crawley would not approve.
Indian Summers, premieres Sunday, Sept. 27, 9/8c, PBS (check local listings at pbs.org)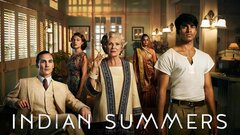 Powered by