What's Worth Watching: 'Doctor Who' on BBC America for Saturday, September 26
Doctor Who, "The Witch's Familiar" (Saturday, Sept. 26, 9/8c, BBC America)
"Why does the Doctor always survive?"
This provocative question is posed rather early on in the rousing conclusion to Doctor Who's two-part season premiere. The answer may have something to do with compassion and mercy, qualities that "will kill you in the end," according to his dying nemesis Davros (Julian Bleach), the fiend who created the Daleks. Last Saturday's cliffhanger left the Doctor (Peter Capaldi) stranded on Skaro, the Daleks' home planet, with the fates of the beloved Clara (Jenna Coleman) and the mischievous Missy (Michelle Gomez) unknown while the Doctor grapples with the memory of having abandoned Davros as a child on a treacherous battlefield. If he could, would he go back in time to EXTERMINATE (the Daleks' favorite word) the young Davros and spare the universe the conflicts to come?
With the ultimate fate of the Daleks potentially in his hands, the moral dilemma the Doctor now faces comes down to, "Are you ready to be a God?" As always managing to blend the profound with the playful, the episode also gives us a moment of Who-vian whimsy that's almost the equal of last week's high point: Capaldi riding a tank into a medieval fight, wailing on an electric guitar (his "ax") like the galactic rock star we all know he is. This time he's riding a different device, and it's likely to rank high in the annals of Doctor-vs-Daleks lore.
Also Friday
The Amazing Race, Season premiere, 8/7c, CBS
Season 27 of the reality competition kicks off in Venice Beach, California, where 11 teams quickly head for the airport. Destination: Rio de Janeiro.
Sports
College Football 8/7c, ESPN, Boise State at Virginia
College Football 10/9c, Fox Sports 1, Stanford at Oregon State
Also Saturday
Behind the Screams, Series premiere, 9/8c, Reelz
This docuseries examines the real-life frights behind your favorite horror flicks, starting with the story of Ed Gein, the murderous man who inspired Psycho and The Silence of the Lambs.
Sports
English Premier League Soccer 7:40am/6:40c, NBCSN, Manchester City at Tottenham Hotspur
PGA Tour Golf 10am/9c, Golf Channel, and noon/11am c, CBS, Tour Championship
English Premier League Soccer 12:25/11:25am c, NBCSN, Chelsea at Newcastle
College Football 3:30/2:30c, NBC, Massachusetts at Notre Dame
MLB Baseball 7/6c, Fox Sports 1, Brewers at Cardinals
Formula One Racing 12:30am/11:30c, NBCSN, Japanese Grand Prix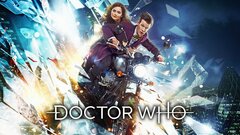 Powered by