On 'Blue Bloods', Frank Reagan May Face the End of an Era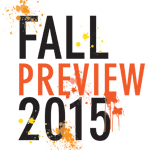 Is the Reagan administration about to end? Police Commissioner Frank Reagan (Tom Selleck) may be facing early retirement this season on Blue Bloods. A mayoral campaign is about to kick off, and, as Selleck reminds us, "Frank serves at the pleasure of the mayor. If there's a new one, Frank may not have a job."
It's impressive that the outspoken public servant still has his gig at all after tangling publicly and privately with two consecutive Big Apple chief executives. Despite their differences on law-and-order issues, however, Selleck sees "a mutual respect" between Frank and the current mayor, Carter Poole (Arrow's David Ramsey), who is up for reelection.
If Poole loses, Frank's star could certainly dim, especially if city power broker Katherine Tucker (guest star Mary Stuart Masterson) scores the victory, since she's not pleased that Poole has the NYPD investigating her husband regarding real-estate shenanigans.
"Though everyone assumes that Frank wants to keep his job, he's going through an interior struggle," Selleck reveals. "He's tired; he has a hyperactive sense of responsibility." His mood isn't helped when he has serious disagreements with his two closest confidantes in the police department, public information deputy Garrett Moore (Gregory Jbara) and Special Assistant Lt. Sid Gormley (Robert Clohessy).
RELATED: Visit Our Fall Preview Page to Check Out New and Returning Shows
Just as unthinkable as Frank out of the job is the idea that his grandsons might not join the family business. His daughter-in-law, Linda (Amy Carlson), wife of Det. Danny Reagan (Donnie Wahlberg), is determined to snap the seemingly unbreakable chain of Reagan police officers. An ER nurse who was shot in last season's finale while caring for one of her husband's witnesses, "Linda has put herself back together in the middle of deepening doubts about the cop life," executive producer Kevin Wade says. "She's pretty sure that she doesn't want her sons on the job, and that begins to cause a rift in her marriage."
Those concerns continue to brew as several intense manhunts grip the city. In the season opener, the search is on for several terrorists who have reportedly placed three bombs around the Reagans' beloved city. And later, in a multiepisode arc, Danny must suffer the consequences when he publicly taunts a serial killer—who takes the threats very seriously.
That's probably not going to help change his wife's mind.
Blue Bloods, returns Friday, Sept. 25, 10/9c, CBS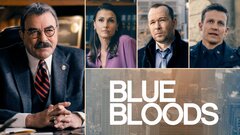 Powered by