5 Super Juicy and Sexy 'Scandal' Twists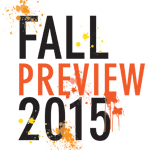 ABC's political thriller is returning to its roots in Season 5. "Scandal is juicy and very sexy this season," creator and executive producer Shonda Rhimes promises. "There's so much that happens that flips what we thought of as the show in a different direction." Here, five red-wine-and-popcorn-worthy twists to buckle up for.
1. Olivia and Fitz are a go. The on-off couple (Kerry Washington and Tony Goldwyn), who romantically reunited on the White House balcony in May's finale, are fully committed to their (still-secret) relationship. "They're together in a much more mature way," says Goldwyn, who directed the second episode. "It's a very different tone for Kerry and me to explore." Adds Washington: "We definitely feel like we're in uncharted territory."
2. Still, this being Shondaland…fans shouldn't expect the couple to enjoy a smooth ride. As Goldwyn puts it: "Their relationship creates a lot of potential catastrophe." Washington agrees. "It's definitely not a choice without ramifications. But Olivia and Fitz are courageous people."
3. Fitz + Liv 4Eva face big threats. Among them: First Lady Mellie (Bellamy Young), whom Fitz has kicked out of the White House; Cyrus (Jeff Perry), who was fired as chief of staff; and former head of sketchy government division B613 (and Liv's prickly papa) Rowan (Joe Morton). "I can't imagine Rowan is gonna stay in jail forever," teases Rhimes, who adds, "We sort of blew all of their worlds apart" in the finale. That makes Cyrus not only miserable but also a very dangerous man this season. Says Rhimes, "Cyrus is in his own kind of prison." Mellie has been elected to the Senate, and she still needs to be sworn in. The question is: Will Fitz be there?
RELATED: Visit Our Fall Preview Page to Check Out New and Returning Shows
4. Jake, a Gladiator? Olivia and B613 may both be out of his life at the moment, but Jake (Scott Foley) is sticking around. (Hallelujah!) "My heart broke for him at the end of last season," says Rhimes, who praises Jake's selfless decision to set the woman he loves free. "It showed more integrity than almost any of the other people in the show." Could Jake wind up being the new gladiator reportedly joining Olivia Pope & Associates? "The concept of Jake working for Olivia," Rhimes teases, "is an interesting dynamic."
5. Everyone has work problems. After Quinn (Katie Lowes) threatened to kill fellow gladiator Huck (Guillermo Diaz) in the finale, "they have some issues to work on," Rhimes say with a laugh. (Huck particularly will be in a dark place in the premiere.) Meanwhile, White House press secretary Abby (Darby Stanchfield) will struggle with having new chief of staff Elizabeth North (Portia de Rossi) as a boss. "Abby's fairly nervous about her position," Rhimes says. "Elizabeth now holds all the cards. And as we know, Elizabeth orchestrated Mellie's dismissal, so that's going to be a point of contention for them."
Scandal, returns Thursday, Sept. 24, 9/8c, ABC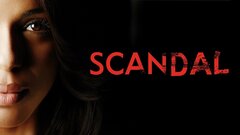 Scandal
where to stream
Powered by