TNT Makes 'Public Morals' Entire Season Available for Labor Day Weekend Binging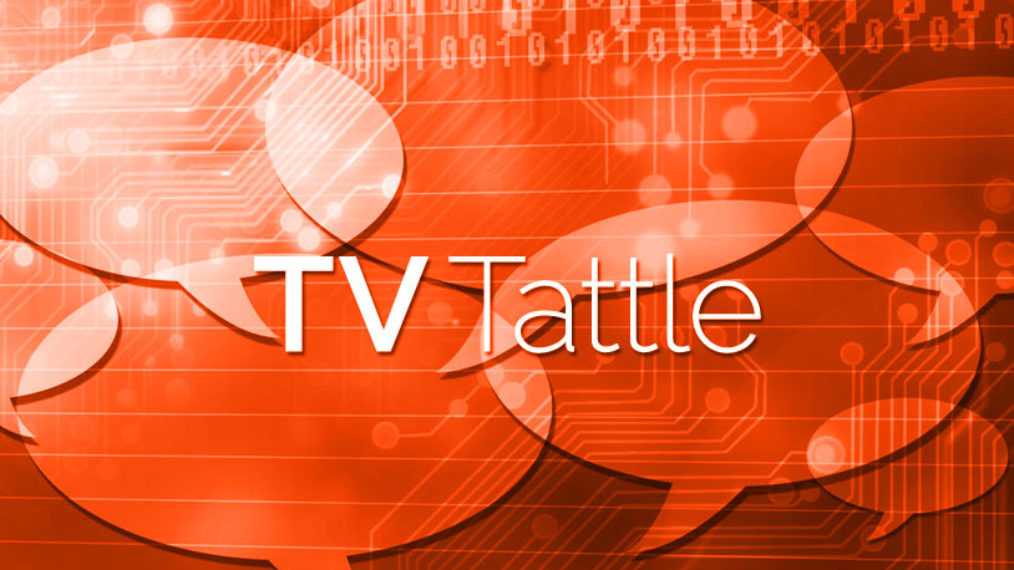 All 10 episodes of the Ed Burns drama, which premiered last week, will be available for streaming through Monday.
That's according to Curtis Armstrong, who tweeted of his reality show: "Deeply sorry to announce that @KingofNerdsTBS will not be returning for a 4th season. Hard to find words now."
While GOP presidential candidate Carly Fiorina has called the Netflix series her "favorite show,"  Democratic candidate Clinton tells MSNBC today: "Right now, we were so late in watching House of Cards. We're nearly done with the season."
As Ian Crouch puts it, "If the Muppets' social-media forays feel crass and dispiriting, some of that probably has less to do with them, or even with the P.R. lever-pullers at ABC, than it does with us and with the way we have reacted to the so-called news about their love lives. By pretending, and lamenting, that the characters we believe to be Kermit and Miss Piggy have 'broken up,' in anything approaching a meaningful sense of that phrase, we are acting as credulous retweeters of ABC's branded content." PLUS: Is Kermit dating an Asian pig?
The pageant today shared the initial results of the ongoing investigation. The independent probe is a response to Oliver finding that Miss America didn't offer $45 million in annual scholarships, as it had claimed.
The Jimmy Kimmel Live star usually keeps his vacation beard for one week before shaving it off, but Kimmel has maintained his facial hair for the past three weeks since returning from summer break. According to Gawker and various Twitter users, the beard makes Kimmel look "slightly haggard and kinda hot. Without the beard he looks like… Jimmy Kimmel."
The set, as it turns out, is very "Colbertian" with reminders of Colbert's Comedy Central show. In addition, the guests for last night's test show couldn't help but mention Colbert's predecessor. PLUS: Colbert's Late Show feels "extremely male," Colbert's fake podcast ads are brilliant, and Colbert will be interviewed by fellow Daily Show alum Mo Rocca on CBS Sunday Morning.
The Today weatherman is said to be "steaming mad" over the cancelation of Wake Up with Al.
The former Subway spokesman appeared on VH1's I Love the Millennium in 2008, saying of To Catch a Predator: "These guys continue to fall for it every single time. There must be, like, a hundred million episodes of this show, and these guys still come out."
"I couldn't wait 8 more months for season 3 of Silicon Valley to start," explains Blake Ross, "so I spent the past 48 hours writing my own episode. It picks up where season 2 left off."
The 24 and The Unit alum's voice will help Chuck Todd usher in his second season as moderator of the NBC News institution.
Check out the "pretty epic" video Stephen Amell posted to Facebook.
She'll guest as a university dean on the ABC drama.
The Billy on the Street star is profiled in the NY Times, which found him to always be a "little bit menacing. Although he did not accost or frighten any strangers, his gimlet eye never shut. He is a guy who lets no good joke go untold."
Former ZAG member Zoey Dalton will appear in at least one episode this season.
Is Katrina Campins the only presidential surrogate to have posed topless?
Watch a clip from Jenner's first sit-down talk show interview, airing on Tuesday. PLUS: Sarah Palin weighs in on Jenner and Keeping Up with the Kardashians.
Alycia Debnam-Carey has become the "apocalypse specialist" with her roles on Fear the Walking Dead and The 100.
She'll play an engineering whiz named Harley Diaz in Stuck in the Middle.
The Men in Black director will also serve as executive producer.
She'll play a suburban mom with terminal cancer as part of a four-episode arc.
"This might be the worst show I've ever seen," says Brian Moylan, adding that Amazon's hands-off approach may have hurt the Ron Perlman series. Moylan adds: "It's trying so incredibly hard to be edgy and dramatic that it fails miserably at it. It's baroque in its darkness, but not in a really interesting or original way, sort of like a teen with an unlimited credit limit at Hot Topic." PLUS: Hand of God is a suitcase overpacked with clichés, it is badly overcooked, it's as if ideas and subplots are being thrown in to fill out the running time, even good actors can't save this series, and it's oddly compelling.