Patrick J. Adams Says Directing the 'Suits' 100th Episode Is 'a Huge Honor'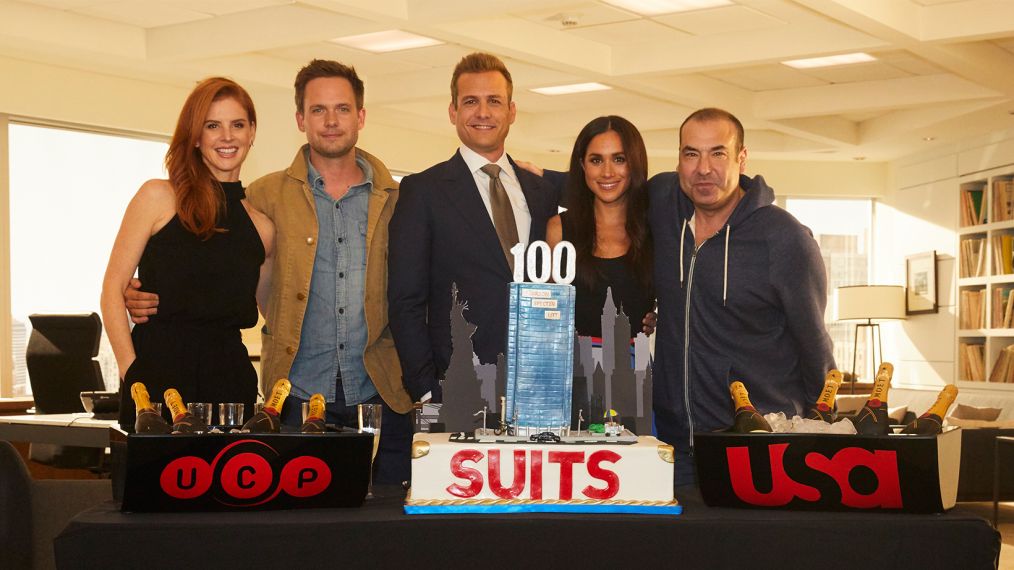 USA Network's hit series Suits celebrates its 100th episode, appropriately titled "100," on Aug. 30, and behind the camera directing its action is a face familiar to fans of the series—costar Patrick J. Adams.
"This is my fourth episode directing," the actor reveals. "But the fact that they trusted me, it encouraged me to take on this 100th episode, which is such a huge honor and one I took really seriously."
See Also
The USA hit films in Toronto, 500 miles from its Manhattan setting
Adams says the 100th episode "has a lot of great, classic Suits moments," and concludes this season's prison-set wrongful death case.
"This has been a really interesting storyline—the privatization of prisons—and this wraps it all up and it gets all the characters involved," Adams shares. "It's basically like we circle all the wagons in order to make sure that we come out on the top of this thing and get everybody out of trouble and make sure the bad guys go down."
Amid filming the centennial episode, the cast and crew took a few minutes to celebrate the occasion with champagne toasts and an elaborate cake shaped like the building of fictional law firm Pearson Specter Litt. "Then we had to get back to work," laughs Adams. "I was directing the episode, so I had to be the one to say we had to get back to work, otherwise we wouldn't stay on schedule."
Reaching the milestone has made Adams reflect upon a few episodes that stand out as favorites.
"The pilot, obviously, is a very special one to me. … The episode where Harvey and Mike got stoned together, I think that was Season 2—that was a lot of fun," he recalls with a laugh. "I loved all of those moments, plus when Mike got to be honest with Rachel at the end of Season 2 and finally tell her the truth about what he had been doing, and who he was, and for her to accept him."
After the 100th episode, Adams teases that there will be a two-episode arc "that deals with somebody from Harvey's past coming back to create some conflict for us."
Following that pair of episodes, the series will go on hiatus before returning in early 2018 with six additional Season 7 episodes, including a season finale that will serve as a pilot for a possible spinoff series.
See Also
The 'Suits' Season 7 finale in early 2018 will serve as a backdoor pilot for a possible series centered around Torres' character, Jessica Pearson.
Adams recognizes that a series can't reach the 100-episode milestone without its fans.
"I am constantly overwhelmed and blown away by the energy and enthusiasm of our fan base all over the world," he marvels. "To have them dedicate an hour of their week to what we do, it's such an honor and a gift. I think I speak for everybody on Suits when we say how grateful we are for the energy and enthusiasm and support."
Suits 100th Episode, Wednesday, Aug. 30, at 9/8c, USA Network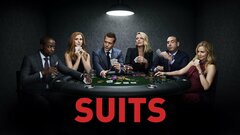 Suits
where to stream
Powered by