Expect Deeper Rifts Between Everyone on 'The Originals', Reveals the Cast (VIDEO)
https://player.waywire.com/?id=7BN1SK2SGTHBTDCV
As Season 3 of The Originals returns on October 8, 2015, don't expect any upbeat storylines. Instead, expect "a downward spiral as a general trajectory," half-jokes Joseph Morgan (who plays Klaus Mikaelson). "The rift between Elijah and Klaus is necessarily large," adds Daniel Gillies (Elijah), "before they reconcile with one another."
"It's very, very bad," Morgan deadpans.
The cast gathered on the TV Guide Magazine/TV Insider yacht at Comic-Con to reveal more insights about Season 3. Watch the video above as the stars share how impressed they were with fan questions. Plus, Leah Pipes (Camille) shares her embarrassing Comic-Con story.
RELATED: More Comic-Con Features | Video chats with the casts of The Vampire Diaries, The 100, The Walking Dead and more.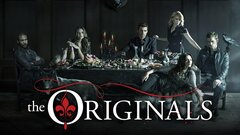 Powered by