Serena Williams Is Ready for a Major U.S. Open Tennis Showdown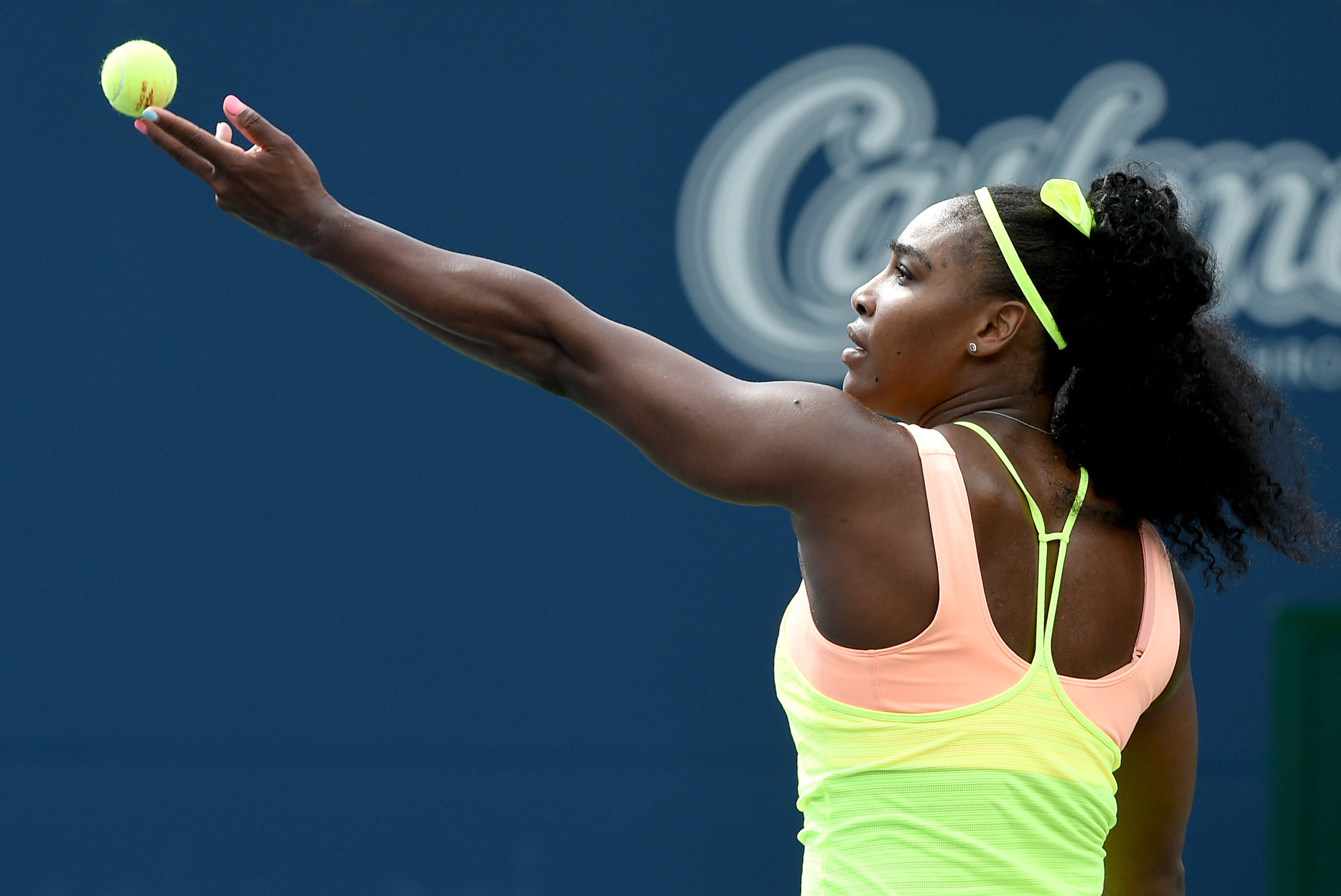 Shhh. Serena Williams doesn't want to be reminded of the Grand Slam, so please refrain from talking about it around her. Now that Williams has won her first three majors in the calendar year, all that stands between her and the Holy Grail of tennis is the 2015 U.S. Open—and 127 other players.
"Instead of feeling intimidated, the women will feel a real challenge to be the one to beat Serena," says ESPN analyst Chris Evert. "It's just going to be more incentive." The No. 1-ranked Williams, who turns 34 next month, has already achieved her second "Serena Slam," winning four straight majors starting with last year's U.S. Open, where no opponent took her to three sets. The tennis ace has a soft spot for the hard courts of New York, where she won her first major in 1999; 16 years later, she could capture her 22nd, tying Steffi Graf, also the last player to clinch a Calendar Slam, back in 1988.
But Williams will no doubt feel the heat from more than the court's surface in the year's fourth and final slam. "It's her own country's championship. The crowds are going to be more boisterous than ever, the press is going to be more inquisitive, so it's going to be a demanding tournament for her," Evert says. "This is pressure unlike any she's ever felt." But, Evert adds, "there's nothing to indicate she's going to choke or let the pressure get to her because of her history." Already this year, Williams withstood five three-set matches at the French Open and was two points away from an early defeat at Wimbledon. "She's always been able to dig herself out of holes, which nobody else has been able to do as consistently as she has," Evert marvels.
The analyst sees Victoria Azarenka, who took Williams to three sets at both the French Open and Wimbledon, as the biggest threat. "Victoria believes she can beat her and is fearless," Evert says of
the 26-year-old Belarusian. "Serena needs to maintain her standard of play, stay healthy and stay motivated." That should be easy since a Grand Slam doesn't come around every year. Shhh.
U.S. Open Tennis, Begins 1/noon c, ESPN and 6/5c, ESPN2