Smithsonian Channel Honors Princess Diana With 2 New Specials About Her Life and Death
The 20th anniversary of Princess Diana's tragic death has led a number of networks to produce specials reflecting on the life of the Princess of Wales. On August 27, Smithsonian Channel premieres two specials: Diana and the Paparazzi and Diana: The Day We Said Goodbye.
Airing first at 8/7c, Diana and the Paparazzi follows Diana's "attempt to strike this balance before, unsuccessfully, trying to retire from public life in an effort to curb the relentless trail of photographers and reporters cataloging her every move," according to a release. The special features interviews with those who knew Diana best—friends and staff—and those who thought they knew her through their lenses—the paparazzi who photographed her, including some who were at the scene of her deadly crash.
Following, Diana and the Paparazzi at 9/8c is Diana: The Day We Said Goodbye. This special, narrated by Oscar winner Kete Winslet, takes a look back at Diana'd funeral and the experiences of those there. Viewers will also hear how Elton John's iconic performance of "Goodbye England's Rose" almost didn't happen.
Here's an exclusive clips from Diana: The Day We Said Goodbye:
Diana and the Paparazzi, Premiere, Aug. 27, 8/7c, Smithsonian Channel
Diana: The Day We Said Goodbye, Premiere, Aug. 27, 9/8c, Smithsonian Channel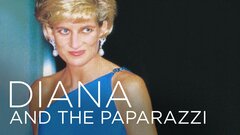 Powered by
Powered by