ABC Orders 'Marvel's Most Wanted' Pilot Starring Adrianne Palicki and Nick Blood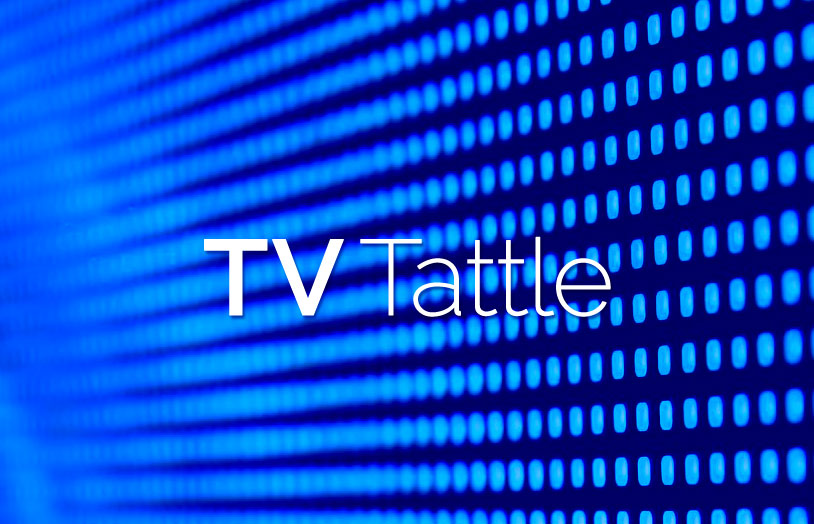 The Marvel's Agents of S.H.I.E.L.D. companion series is back on. According to Variety, "Insiders say the series is not a spinoff, per se, but rather an entirely new project solely focused on the two characters to continue their story. Though plot details are scarce at this point, Marvel's Most Wanted will follow the pair and their adventures together."
Rolling Stone writer Jennifer Wood notes in her introduction to her oral history that, after Alan Ball followed up on his Oscar for American Beauty with Six Feet Under, "a deeply nuanced meditation on life, death, and the ties that bind (and strangle) within the Fisher & Sons funeral home that could be painfully funny, gut-wrenchingly depressing (each episode began with a death), and surprisingly uplifting. And the who's-who ensemble cast could not have been stronger: Peter Krause, Rachel Griffiths, Lauren Ambrose, Frances Conroy, Richard Jenkins, Freddy Rodríguez, and Michael C. Hall." PLUS: Relive the final scene set to Sia's Breathe Me.
Does this mean fewer King's Landing scenes next season? The Croatian city of Dubrovnik has stood in for outdoor scenes in King's Landing since Season 2. PLUS: Are Game of Thrones siblings dating? Tommen and Myrcella Baratheon might be a real-life couple.
A Change.org petition is urging Stewart to moderate a debate, stating: "Over the last 16 years, Jon Stewart has played an influential and iconic role in covering US politics and media. We believe he should continue that tradition as a moderator at one of the 2016 Presidential Debates."
The First Lady wants to know what "Effin" means?
They include: Tom Purcell, The Colbert Report executive producer who will assume the same role on CBS' The Late Show. PLUS: A giant "COLBERT" sign has gone up over Broadway, and see Colbert's massive Late Show banner.
Conan O'Brien had Musicians Aimee Mann and Ted Leo perform a song in honor of the former Rhode Island governor in hopes of raising his polling numbers from 0 to 1 percent.
There were multiple edits to the former 19 Kids and Counting star's statement that "I have been the biggest hypocrite ever." In the first draft, he confessed to cheating on his wife and admitted to porn addiction. he porn part, however, was later edited out.
Kathy Bates tweets of Gaga's blonde look: "Was it Norma Desmond, Jean Harlow or Marilyn Monroe descending the staircase towards me in a shimmering silver gown? No, it was @ladygaga!"
Laura Fraser from Breaking Bad will join Joe Dempsie and Kate Dickie from Game of Thrones in a thriller set amid battling families in Scotland.
Defamer reports that 2,000 men were gathered in a Chicago theater for the two-part taping. And, Defamer reports, the men were heard "calling female guests b*tches, hounding them with catcalls, howls, and whistles, and lobbing homophobic slurs at one man in the audience."
The Donald tells Time magazine: "So if I go to CNN and I say, Look, you're going to have a massive audience, and if I say to them, I want $10 million for charity, nothing for myself, what happens? I'm not showing up, right?"
In Five years, will e have a Vox, New York Times and Eater channels?
Homeland's Howard Gordon is behind the project about three young, brilliant doctors who grew up together in Compton, who are now working at a cutting-edge hospital in Beverly Hills.
Authorities say Evans also struck her ex-fiance's girlfriend in the head with a glass.
Says Shonda Rhimes: "We had a lot of stories we wanted to tell with them last season, and I promised the fans, 'We're going to tell all these Alex and Jo stories.'"
She'll co-star opposite Billy Bob Thornton on David E. Kelley's latest legal drama.
As part of his new AOL series Making a Scene, Franco dressed up as several iconic TV characters, including Zack Morris and Al Bundy.

Carmen Electra to host WEtv dating show Ex-Isle
The reality dating show will put people who recently became single on an island with a psychiatrist.
The writing/producing duo's new comedy will follow a janitor who's also a world-ranked gamer who is "the key to defeating the imminent super-race invasion.
The Late Late Show is celebrating YouTube's 10th anniversary with a show from YouTube Space L.A.
The documentary spoof from SNL pals Fred Armisen Seth Meyers and Bill Hader, says Jeff Jensen, "makes heady comedy out of important, timeless aesthetic and critical concerns that are becoming increasingly important and relevant to today's media-saturated, media-savvy consumer, like the relationship between subject and camera, reality and 'reality,' and (the horror! the horror!) the audience takeover of art-making and journalism." PLUS: Documentary Now! peaks in its opening credits, Documentary Now! is a loving lampoon of documentaries, and how do Armisen, Meyers and Hader collaborate?