'Real Housewives of Atlanta' Adding a Transgender Cast Member Amiyah Scott, a transgender model who is replacing NeNe Leakes, is believed to be the franchise's first regular transgender castmate. Real Housewives of Miami had a transgender guest-star, Lauren Foster.
"In general, we certainly can see exhaustion being an issue," he says, noting that there was the same concern in 2008 with Sarah Palin. "Not for us, but for the audience. Right now, based on the amount of people who tuned in to that debate, he's still fascinating to people who care about that sort of thing. At some point, we'll start having Democratic debates, which will give more material. It is amazing how important the debates are to remind people that this has started."
The DC Comics male supervillain/firestarter will be a female on Gotham, played by actress Michelle Veintimilla.
As the NY Times reports, "Lifetime was reluctant (for philosophical and legal reasons) to excavate unverifiable rumors, however juicy. Instead, it is touting the movies as love letters to the series, devoid of mean-spiritedness and embarrassment to the actors and creators." Adds the screenwriter of the Unauthorized Full House and Saved by the Bell movies: "There was never any talk about getting down and dirty with it."
Seventeen days into his Daily Show retirement, Stewart will return to WWE to host the annual four-hour event. Earlier this year, Stewart engaged in a WWE "feud" with Seth Rollins.
As one media buyer put it, "People are getting used to using summer to binge view and catch-up."
Levi Miller will play Calista Flockhart's son.
"I think doing, like, a two-hour movie every couple years or every year or whatever just to get the gang back together, even just for ourselves selfishly would be a lot of fun," says the Heroes Reborn star. "But I know the Chuck fanbase would really love to have those little check-ins."
Starling City is being re-branded to its original comic book name Star City.
Watch a PSA with the city's police chief crudely edited into the show's No Hope With Dope episode.
"We have actually started writing one," he says. "But who knows if it will ever be made, we've written some notes for some different film ideas."
The Girls actor will star in Bad News Bears: The Musical on The Simpsons.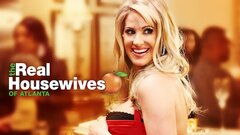 Powered by