8 Dramatic 'Project Runway' Contestants We Cannot Forget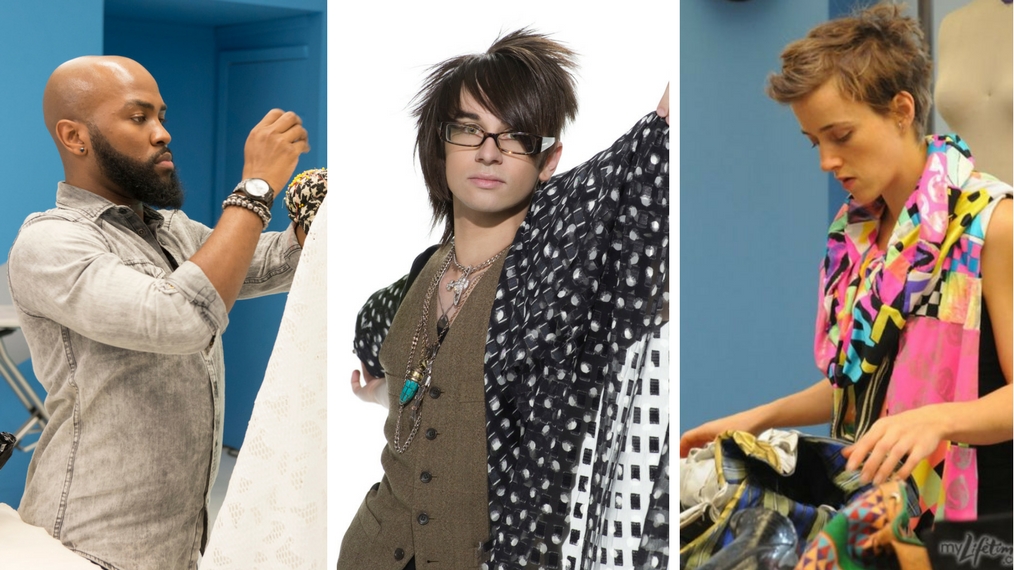 "I didn't come here to make friends," says every contestant on every reality show that has ever existed. We all know that without drama, there can be no reality TV, and long-running Project Runway is no exception.
While Project Runway is a show first and foremost about aspiring fashion designers, the series doesn't go out of its way to ignore some of its most incredibly theatrical contestants—and we love it. Of course, no diva is quite the same, whether he or she is a full-fledged villain, sassy prima donna, or just plain eccentric. We'll never know if it's a tortured-artist thing, or a giant sham facilitated by the magic of editing, but either way it sure is fun to watch.
Prior to the start of Project Runway Season 16 (premiering August 17), TV Insider would like to shine a spotlight on some of the most dramatic contestants ever to appear on the show.
Christian Siriano, Season 4
Christian Siriano is arguably the most successful Project Runway alum. On the show, Siriano was always quick to whip out a sassy zinger and was even quicker to dole out some serious shade. If you played a drinking game for every time he declared something was "fierce," you'd get drunk pretty fast. Though other contestants tired of his antics (one even called him a cartoon character), viewers never did. You can bet Christian knew he was comedy gold. "You would be so bored if I left," Siriano proclaimed in one episode. We could not agree more.
Ari Fish, Season 6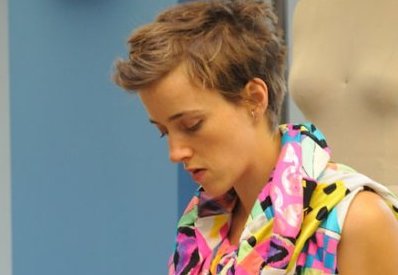 Ari was eliminated in first episode, but she definitely left an impression on viewers as a quirky, free spirit in the (extremely) short time she was on the show. Her aesthetic was way out there and so was her personality. While all the designers were busy sketching away, Ari chose to spend her time standing on her head (not a joke). The Kansas City native sported an adorable pixie and colorful bodysuits while letting the fabrics speak to her by "meditating on the mood of the garment." In the end, she proved to be too avant-garde for the show (Tim Gunn called her aspiring Emmy dress a "halter diaper").
Ven Budhu, Season 10
Ven was dramatic in the absolute worst sense of the word. He was obsessed with his repetitive origami rose design and had a deluded sense of what fashion design would be like in the real world. Ven showed his true colors in an episode titled "Fix My Friend" where real women were nominated by friends for a makeover. When he was assigned to Terri, a perfectly nice woman who was also about a size 14, he lost his mind. He did not stop harping about her proportions, age, shape, hair, vibe, personality, and sense of style. He even called her "before" photo a nightmare. Ven, who is no thin waif himself, humiliated poor Terri to her face, actually making her cry. He ultimately dressed her in a horrendous shiny turquoise outfit that nobody was happy with. The whole world agreed he should have been axed, even Saint Tim called him "especially atrocious." Well put, Tim.
Santino Rice, Season 2
Santino came in third place on Season 2 of Project Runway, but was a first place entertainer with quite a flair for the dramatic. He was a bit of a villain, but his redeeming quality was his outrageous humor. The designer was always bursting out in song, dancing with the mannequins, and impersonating various PR personalities. Santino was actually behind one of the most memorable moments in Project Runway history with his spot-on impression of Tim Gunn. He had a wild imagination, weaving a tale of Tim and fellow contestant Andre as a romantic duo. We simply can not do it justice, instead take a look at this clip:

Christopher Palu and Gunnar Deatherage, Season 10
The season 10 doppelgangers had the same high pitched voices, artfully gelled hair, zany facial expressions, attitudes, and the best one-liners. They even showed up to the workroom with the same outfits (uncoordinated, of course), yet somehow questioned each others sartorial decisions. Their rivalry was hilarious. "I'm not in the mood," Gunnar announced when Christopher approached. "This isn't Project Obnoxious," Christopher then huffed in the confessionals. Both guys were pretty nice and harmless when separate, but when they were together heads rolled. A sampling of some of the barbs swiped between them:
"There's only room for one star in the sky and that's me."
"His eyebrow was so mean."
"I don't like his personality; he's so over the top."
They (sort of) resolved their differences in the end, but viewers will never forget the pair's hilarious dynamic.

Ivy Higa, Season 8
If Michael Costello was the official punching bag of Aeason 8, then Ivy was the one who got in the most jabs. Ivy was definitely the resident bully of the season as she accused Michael of everything from cheating with fabric tape to spreading rumors about her. Maybe the Ivy was bitter because never won a challenge, but her malice sure made for good TV. Audiences couldn't help but smile when in a stellar piece of editing, Ivy spouted about her belief in karma and then promptly took a piece of flying sewing machine debris to the eye.
Zulema Griffin, Season 2
It may be hard to recall the earlier days of the franchise, but it's worth it to try if only to recall Zulema. She was a cross between a diva and a villain and was infamous for her model shenanigans. In one episode she not only announced that she was switching her model, but actually demanded a "walk off" between three to decide. The mood was tense, but you wouldn't know it watching Zulema, who wore oversized sunglasses indoors. In the end, she stole another contestant's model, sparking even more outrage. Zulema is also famous for telling her tearful teammate to suck it up. "I don't care if you cry and cut," she said. "But you better cry and cut." Zulema has since claimed that she was falsely portrayed as a villain, but either way, remind us to never cry around her.
Project Runway, Thursdays, 8/7c, Lifetime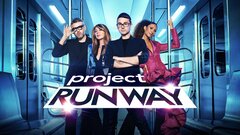 Powered by