What's Worth Watching: 'Strike Back' on Cinemax for Friday, August 14, and more for Saturday, August 15.
Strike Back, "Legacy: Episode 3" (Friday, Aug. 14, 10/9c, Cinemax)
Hey, dad, kind of nice to meet you—and why are all these people shooting at us? Welcome, Finn (Christian Antidormi), to the explosive world of Strike Back, where if it's not corrupt police or terrorists causing mayhem, it may well be the Yakuza, the current Big Bad of this final season's Thailand-set intrigue. (It's still early days, so this threat will almost certainly lead to another even deadlier nemesis.)
Understandably, Finn at first thinks his dad Damien Scott (Sullivan Stapleton) must be a drug dealer or some such, given the bullets they're constantly ducking, but as their peril sends them into the jungle, he'll soon learn that he's the spawn of a true action hero. As for the rest of Section 20, they're about to learn that the ambassador's wife Mei (the formidable Michelle Yeoh) is no mere grieving widow, but a North Korean agent with blood on her hands. And she's just getting started. Cliffhangers galore in this exciting episode.
Also Friday
Food to Get You Laid, Series premiere, 9:30/8:30c, Logo
The not-so-subtle title says it all: This new series provides tips for preparing meals that win points in the dining room and, eventually, the bedroom.
Saturday
Sugar Babies, TV movie, 8/7c, Lifetime
Alyson Stoner (Phineas and Ferb) stars as a college student unknowingly caught up with a group of classmates who call themselves Sugar Babies. Their academic goal: Forge relationships with businessmen for financial reward.
Power, Season finale, 9/8c, Starz
The sophomore season comes to a close with the threats toward Ghost and Tommy stacking up—in the form of the dead bodies of members of Ghost's group.
Sports Highlights
Friday
Golf 2/1c, TNT PGA Championship
Saturday
Golf 11am/10c, TNT and 2/1c, CBS PGA Championship
MLB Baseball 7/6c, Fox Sports 1 Angels at Royals
MLB Baseball 10/9c, Fox Sports 1 Nationals at Giants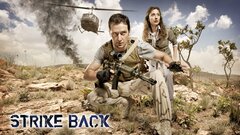 Powered by