Joel McHale Says 'Community' is Done as a TV Show When asked by Metro Weekly if Yahoo will order a seventh season, McHale responded: "No. They wanted to. But all of our contracts were up after six years."
Sophia Eggleston of Detroit has filed a $300 million lawsuit claiming the Fox hit lifted her story of being a former "drug kingpin" from her memoir. She says the Cookie character "was similar (to her) in behavior, style of dress, and background."
"I feel like your comedy is informed, it comes from a place of real intentions, and a show like this would have been so good for you," he said on last night's Daily Show. "But I hadn't seen your movie at that point…you're like an actress-star." PLUS: Stewart says "Adios, motherf–kers!" to Fox News.
"There were real issues that had to be resolved and they were," he tells The Guardian.
He'll join Aaron Paul and Michelle Monaghan on The Way, playing the charismatic leader of a Scientology-like cult.
The canceled 19 Kids and Counting stars have been trying to find ways to raise money in wake of losing their TV gig.
Colbert and Fallon will be on a break the week Kimmel returns in October to tape a week of shows in Brooklyn. So Kimmel, who was last in Brooklyn in October 2012 when Hurricane Sandy hit, will have New York City to himself.
He'll play a cardinal who's the mentor of Jude Law's pope character.
Here's an "excruciatingly clear plot breakdown" of what the heck is going on this season. PLUS: How True Detective bungled its gay storyline, and Seth Meyers plays "Fortune Cookie or True Detective?"
As Joanna Robinson notes, "It's that push and pull of likable meek persona and terrifying manipulative mastermind that makes Rachel, like Walter White before her, such a compelling character. Repulsive-yet-relatable is a hard combination to pull off, yet (Shiri) Appleby manages. And just like White, Rachel is in this entirely for herself." PLUS: UnReal concludes an "enormously gutsy" first season, UnReal actually made good on its promise to pull out all the stops for the finale, Shiri Appleby and Constance Zimmer talk about the season finale, and co-creator Marti Noxon talks "full dragon" Rachel.
The cable news network is hoping to include him in coverage of Pope Francis' visit to the United States.
The Season 2 finale of Halt was down 16% from the Season 1 ender.
Keaton channeled Blue's Clues in his April dress rehearsal sketch.
She'll play a drug addict trying in recovery as part of a multi-episode arc.
In her first TV role, the "American fashion icon/writer/editor" will play the woman who stole Jamie Lee Curtis' ex.
Watch "President Obama" gives The Donald advice on The Tonight Show.
The Real Housewives alum is accused of stealing $600 in merchandise.
Abbi and Ilana will take on each other in this week's episode.
"It's so NSFW, our TBS rating will be TV-MA," the show, which is usually TV-14, said on its Twitter page.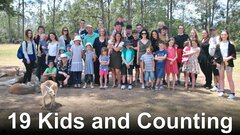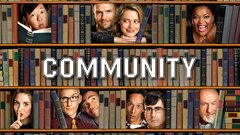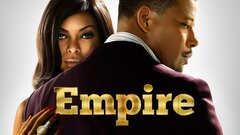 Empire
where to stream