Lena Headey's 'Game of Thrones' nude body double speaks: 'It was amazing'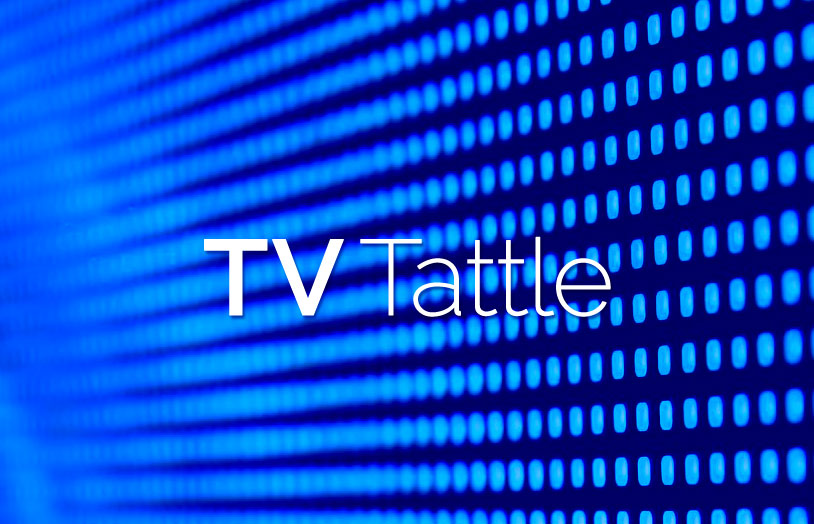 Lena Headey's Game of Thrones nude body double speaks: "It was amazing"
"It was one of the scariest, most wonderful, most gratifying experiences I could have imagined," Rebecca Van Cleave says of her "very surreal and emotional" walk on Sunday's finale, which was done in close consultation with Headey. Van Cleave also defended Headey's use of a body double, saying: "I personally don't agree with anybody who says having a body double detracts from the scene. Lena put her heart and soul into that scene. It should all be about the finished product, not about whose body was where and whose head was where." PLUS: GoT's Emmy-winning costume designer won't return next season, GoT put out a casting call for a flasher, how GoT ruined the Jon Snow twist, there's a problem with the Jon Snow theory, is there any Arya left in Arya?, who are GoT's biggest over-actors?, and how much do we know about Melisandre?
Brian Williams proved to be "too big to fire"
Actually, Williams is too expensive to fire, says Jack Shafer, pointing out that firing him would've resulted in a drawn-out legal dispute over his new $50-million contract. "Even in the case of a victory, NBC News would have faced the embarrassing publicity generated by discovery proceedings," says Shafer. "Hence NBC News' expedient, cynical move. Better to park Williams on a corporate side-street where nobody has to look at him—and to use him as sparingly as possible on regular NBC News programs—than to fight him in court over a measly $50 million." PLUS: NBC is sending the message that MSNBC is NBC News' purgatory, how Williams' reign stacked up to other network anchors, how to rehabilitate Williams' image, and Williams' departure marks the end of an era of the almighty evening news anchor.
Brian Williams' addition is part of an MSNBC makeover — more news, less pundits
Although Rachel Maddow and Chris Matthews are considered safe, The Washington Post reports "the overhaul could sweep some of MSNBC's pundits and hosts away in favor of more news coverage, continuing a trend MSNBC has already started."
Lester Holt's acting credits include The Fugitive
The new NBC Nightly News anchor has also appeared in the 1994 version of Miracle on 34th Street and Primal Fear.
Giancarlo Esposito joins Netflix's The Get Down as Jimmy Smits' brother
The Breaking Bad alum will join the '70s-set hip hop drama from Baz Luhrmann as a Pentecostal church pastor.
GSN's Hellevator hopes to put a fright into game show contestants
The upcoming game show will have contestants try to survive an elevator ride through an abandoned warehouse.
HBO confirms Veep is leaving Maryland for Los Angeles
The HBO comedy, which has shot all four seasons in Baltimore to take advantage of tax breaks, is moving to California to take advantage of the state's new tax breaks.
Why Ashton Kutcher sitcom isn't a bad sign for Netflix
Although it may seem like the streaming service has run out of ideas, it's actually trying to create shows for all different types of audiences.
Mad Men creator got emotional telling the L.A. City Council: "Los Angeles is my muse"
In accepting the city's honor of "Mad Men Day" on Wednesday, Weiner told the council: "I would have never have thought of the show if I didn't live here among all these buildings from this period." PLUS: Weiner delves into Jon Hamm's finale performance.
Gillian Anderson describes The X-Files revival's first episode as "slow, intense and functional"
"This is a lot of flashbacks," she says, "a lot of deja vu, a lot of remembering dynamics — and it's… a thicker substance to wade through than I'd thought." PLUS: Joel McHale loves being on The X-Files set.
Nat Geo to show He Named Me Malala
The documentary on the teenage Nobel Peace Prize winner who was targeted by the Taliban will air on National Geographic Channel.
Melissa Rivers on joining Fashion Police: "We want to go back to the roots of it being funny"
"As a performer," she says, "it's terrifying, and as a performer you have to give yourself time to sort it all out."
Why women watch Bar Rescue
The Spike TV reality show has a 48% female audience on a male-oriented network. Why? "The combination of exploding drama and the interior-design porn makes it one of the most un-Spike TV programs on the network," says Alex Beggs. "Then there are the women's issues dealt with on the show."
Introducing the bleak SoCal city that inspired True Detective Season 2
Vernon, California, has 1,800 businesses and 112 residents.
Watch Jim Carrey's episode of Comedians in Cars Getting Coffee
Jerry Seinfeld took Carrey for a ride in a Lamborghini.
Married at First Sight contestants undergo "extensive written evaluations"
In the wake of this week's restraining order controversy, producer explain how the controversial A&E reality show is cast. PLUS: Another Married at First Sight couple splits.
True Tori's Dean McDermott is coming out with a cookbook
The former Tori & Dean star is hoping to sell lots of copies of The Gourmet Dad for Father's Day.
BET Networks to air the first-ever Basketball Player Awards
The inaugural awards will be voted on by active NBA players.
Arrow's Stephen Amell drops a troubling hint about Season 4
When asked to describe the season premiere in three words, Amell tweeted: "What's wrong Speedy?"
Watch The Simpsons predict the St. Louis Cardinals spying scandal
"You're right. We have been spying on you, pretty much around the clock," said an animated Mark McGwire in an old episode.
How will Mistresses handle Alyssa Milano's exit?
Producers had a "holy s–t moment" when Milano decided to bow out when the ABC drama, which returns tonight, opted to move production to Vancouver.
The Wire has a lot of alums currently working in TV
From Isiah Whitlock Jr. on Veep to Aiden Gillen on Game of Thrones.
Scott Baio's wife has a brain tumor
Scott and Renee Baio, who both starred on VH1's Scott Baio Is 45…and Single, shared the news on Facebook. "My wife is my rock, Scott Baio wrote. "She refuses to even shed one tear, nor will she question God's will."
Astronauts Wives Club's biggest problem is that the astronauts are highlights
"By shifting the focus from secret history to crowded space-race alongside the domestic drama," says Genevieve Valentine, "the biggest stakes became celestial, and the wives have become somehow frivolous in their own story." PLUS: The wives are belittled as NASA sugarcoated them 50 years ago, it delivers simple pleasures if you're not looking for the next Mad Men, the show is beautifully put together, and 16 characters adds up to too many people.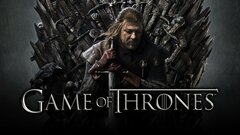 Powered by