Coming to Fox: An animated dad and his live-action family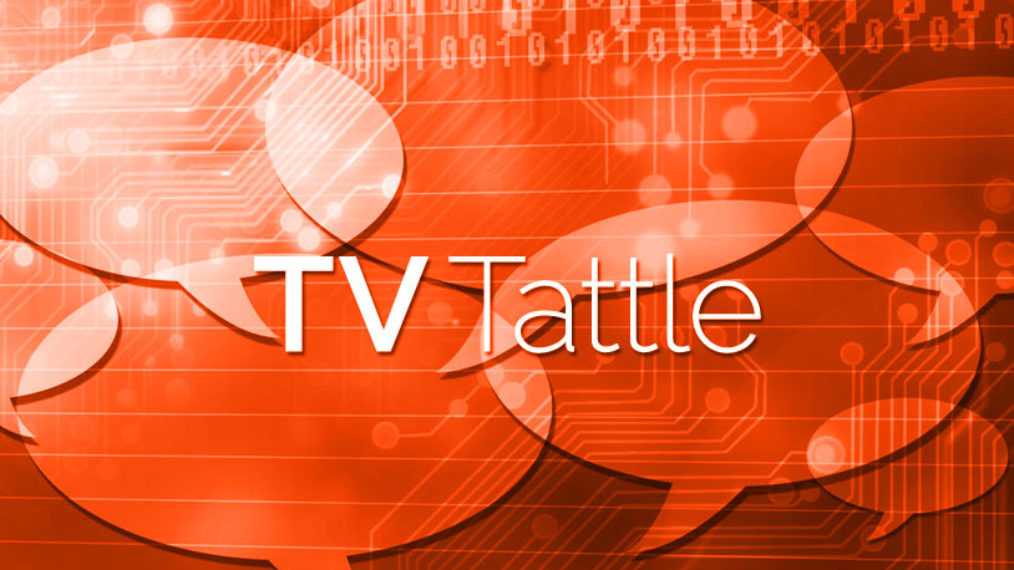 Coming to Fox: An animated dad and his live-action family
Phil Lord and Chris Miller, the team behind The Lego Movie and The Last Man on Earth, are developing a live-action/animated comedy called Son of Zahn. It'll revolve around a cartoon barbarian who returns home after 10 years to his live-action son and ex-wife.
Report: NBC is expected to announce Thursday Brian Williams is staying, but not as NBC Nightly News anchor
After Williams' six-month suspension expires in August, he's expected to stay within the NBC News fold and attain a new position at MSNBC. The announcement is coming while Lester Holt is off this week, possibly so he won't have to announce the news about himself staying as NBC Nightly News anchor.
HBO is reportedly planning more episodes of The Jinx
Will new episodes follow Robert Durst behind bars?
Norman Reedus denies he's dating Walking Dead co-star Emily Kinney
Through his rep, Reedus said his relationship with Kinney is strictly platonic, contradicting an Us Weekly report.
Julie Chen held back tears while discussing Big Brother's first transgender housemate
"I hope you watch with compassion and an open mind to learn something about a community that you may not be familiar with," Chen pleaded on The Talk. She added that Audrey Middleton wasn't selected because of Caitlyn Jenner. PLUS: Middleton has a rap sheet.
Michael Ealy joins Secrets & Lies — Juliette Lewis is the only Season 1 cast member returning for Season 2
Ealy will succeed Ryan Philippe as the new male lead in Season 2. He'll play the husband at the center of his wife's murder investigation.
Does slow-jamming with Jimmy Fallon actually help Jeb Bush?
According to The Daily Beast, "While it's always potentially hazardous for a scripted, poll-tested politician to submit to the unfamiliar and sometimes offensive environs of showbiz and satire, recent campaigns have generally decided that the risk-reward calculus is candidate-friendly."
Donald Trump accused of paying actors $50 each to cheer his presidential announcement
New York-based Extra Mile Casting was reportedly enlisted to make sure Trump's Monday announcement was well attended.
Mindy Kaling: "I Love Sex Scenes!"
Kaling devoted a chapter in her new book, Why Not Me?, to describing how awesome it is to film sex scenes.
Caitlyn Jenner tweets to Laverne Cox: "You are fierce and fabulous!"
"Your support means the world," Jenner tweeted to the Orange Is the New Black star Wednesday night. "Thank you for all that you do for the community. #TransIsBeautiful" PLUS: Cox gets an ice cream flavor.
Stephen Colbert's bandleader Jon Batiste: "It's a match made in heaven"
"There are a lot of great things we can come up with because we think along the same lines," says the New Orleans musician. "We noticed that immediately when we first met. That was kind of one of the things that has snowballed now into us going into this long-term relationship with the show after not really knowing each other for more than six months."
A transgender teen will make her acting debut on Royal Pains
Nicole Maines' role will also come with a PSA featuring Royal Pains star Mark Feuerstein to raise transgender issues.
Miami police find LSD tabs featuring the faces of Breaking Bad characters
The cast's faces were used on paper tabs dipped in LSD.
Phineas and Ferb ends by setting a Disney XD record
About 1.4 million tuned in Friday to what was Disney XD's biggest telecast in its six-year history.
The Amazing Race Canada taps its first transgender contestant
Hamilton Elliott, who was born a woman, will compete in Season 3.
E! makes it official: Melissa Rivers is the new Fashion Police co-host
Rivers will also stay as executive producer when Fashion Police returns on Aug. 31.