What's On: An exorcism and full-moon menace on 'Midnight,' 'House Hunters Family,' 'CBSN On Assignment,' Diane Keaton on TCM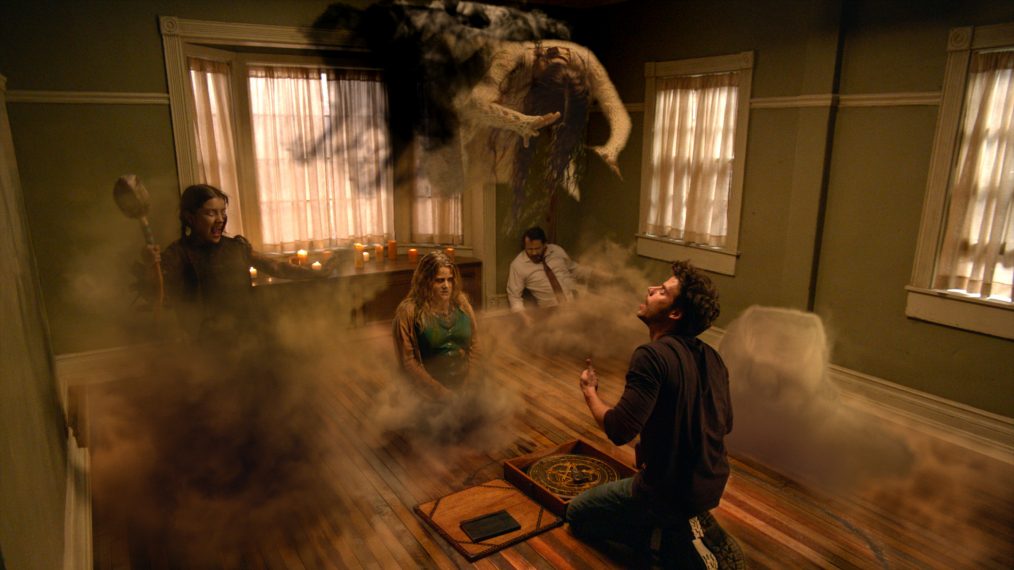 Midnight, Texas (10/9c, NBC): Heaven help the Reverend (Yul Vasquez) when the moon becomes full, unleashing his inner were-tiger. Or perhaps we should say a prayer for the townspeople of Midnight when a misguided snoop lets the beast out. Elsewhere on a very busy night in this enjoyably offbeat horror show, Fiji (Parisa Fitz-Henley) attempts to exorcise those pesky demonic spirits from Manfred's (Francois Arnaud) house, which ought to make him think twice about talking with the dead.
House Hunters Family (10/9c, HGTV): The hit series spins off by letting kids tag along with their parents as they check out three homes in hopes they'll find the one that's just right. Which is why in the opener, as a family of six in the Denver suburbs goes on the hunt, the parents focus on a kitchen with enough room for entertaining, while the kids are more interested in the backyard, a play room and the possibility of separate bedrooms.
In other reality-TV happenings, Fox's So You Think You Can Dance (8/7c) brings the "Academy" round to a close with grueling callbacks. It's your last chance to place bets on who'll make the Top 10, which will be announced next week when the two-hour live shows begin. … Now that Rachel has narrowed the field to three guys, the rejects get a final word on ABC's The Bachelorette: The Men Tell All (8/7c). … A&E's more timely than ever Intervention (9/8c) returns with new episodes, followed by the documentary Dope Man (10/9c), profiling recovering heroin addict Tim Ryan, who lost a son to the drug and now dedicates himself to save others with a confrontational approach.
CBSN on Assignment (10/9c, CBS): Bringing the network's streaming news service into prime time, a summer newsmagazine premieres with reports on ISIS leaders recruiting kids into possible killers, foreign contractors committing visa frauds in U.S. auto plants, and in the most bizarre segment, a look at how Japan is confronting its population crisis with humanoid robots.
The night's long-form documentary highlight is on PBS's POV, with Memories of a Penitent Heart (10/9c, check local listings at pbs.org), a deeply personal story of family, faith and sexual identity by filmmaker Cecilia Aldarondo. She looks back 25 years to explore the truth about her uncle Miguel, who left Puerto Rico to live openly as a gay man in New York City. When he was dying of AIDS in the 1980s, his devout mother wanted him to repent for being homosexual, leaving the family torn by conflicting memories and secrets.
Inside Monday TV: Turner Classic Movies replays the AFI Life Achievement Award to Diane Keaton (8/7c), originally shown on TNT in June, and honors her career by screening her Oscar-nominated performance in the 1981 epic Reds (9:30/8:30c) and, much later, Woody Allen's madcap Manhattan Murder Mystery (2:30 am/1:30c) from 1993. … TLC takes its usual sensational slant to the life and death of Princess Diana in the three-hour Prince Diana: Tragedy or Treason? (8/7c), which goes beyond the usual sentimental biography to look into conspiracy theories behind her death in Paris. … Having dispatched, for now, the Saint of Killers, AMC's Preacher (9/8c) turns to the baroque backstory of Team Jesse's latest antagonist, the equally lethal Herr Starr (Pip Torrens), who's got a thing for false prophets. … The producers of Laguna Beach head to Siesta Key (10/9c, MTV) for a new docu-soap whose version of romantic reality you should take with a grain of sand.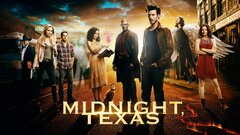 Powered by