What's Worth Watching: Orphan Black Gets Dangerous
Orphan Black, "History Yet to Be Written" (Saturday, June 20, 9/8c, BBC America)
Last week's penultimate episode really raised the drama quotient for tonight's season ender, which is sure to give us some serious action – and hopefully, the results of Alison's (Tatiana Maslany) run for the position of School Trustee. Seriously, her opponent Marcie Coates (Amanda Brugel) is nearly as terrifying as the show's other nemeses and we wouldn't be surprised if she was secretly in league with the other Big Bads of the show.
Don't forget, Rachel (Maslany) and Dr. Nealon (Tom McCamus) pulled a switch, sending the meanest Leda clone "abroad," and placing still-ignorant-of-her-clone-status newcomer Krystal (Maslany) in her place. But, as we can see from the preview, it isn't going so well for the wheel chair-bound Rachel either as she is still being held captive – this time with no idea where she is.
And the discovery of the Castor and Leda original, Kendall Malone (Alison Steadman), is sure to shake things up for Sarah (Maslany) and Mrs. S (Maria Doyle Kennedy). Mrs. S was last seen threatening the original's life – who just so happens to be S's own mum. What does this make Mrs. S and Sarah? Half sisters? Either way, the two will have to either preserve Malone for Leda's sake, or kill her for Castor's sake. For now, Malone's along for the ride, and Castor and Topside will both be pressuring Sarah to make an alliance she isn't exactly comfortable with.
One thing's for sure, some of Orphan Black's characters might not survive this finale.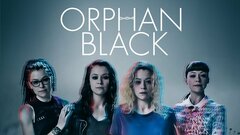 Powered by