CBS Announces Fall Rollout Plans: The Big Bang Theory Back Sept. 21; Supergirl on Oct. 26
CBS is the first network to reveal its fall roll-out plans, kicking things off with two of its largest assets: Football and The Big Bang Theory.
The network's Thursday Night Football simulcast with the NFL Network gets a jump on the season, launching Sept. 17 with Denver at Kansas City.
Under this plan, CBS will spread out the launch of its new shows (allowing its marketing team to spread out its dollars): Life in Pieces on Sept. 21, Limitless on Sept. 22, and Code Black on Sept. 30, then the second wave of Supergirl on Oct. 26 and Angel from Hell on Nov. 5. "We have the ability to strategically roll out our new season over several weeks this fall," says CBS Entertainment chairman Nina Tassler. "We've created a very focused scheduling and promotional environment to provide the best possible launch platform for new and returning series across the schedule."
But CBS is mostly sticking with the traditional fall premiere week, which starts on Monday, Sept. 21, per Nielsen. That night includes The Big Bang Theory, the new comedy Life in Pieces, the second season launch of Scorpion and the season premiere of NCIS: Los Angeles.
Tuesdays return on Sept. 22 with NCIS, NCIS: New Orleans and new drama Limitless. On Wednesday, Sept. 23, the 31st edition of Survivor premieres at 8/7c with a 90-minute episode, leading directly into the 90-minute finale of Big Brother.
Also that week, Fridays are back with The Amazing Race (season 27), Hawaii Five-0 and Blue Bloods. And on Sunday, Sept. 27, as previously announced, the two-hour series finale of CSI will air at 9/8c. To make sure the CSI movie starts on time, CBS will air a flexible 90-minute edition of 60 Minutes from approximately 7:30/6:30c to 9/8c.
In week two, on Wednesday, Sept. 30, Survivor shrinks back to an hour at 8/7c, followed by Criminal Minds and new drama Code Black. And on Sunday, Oct. 4, new seasons of Madame Secretary, The Good Wife and CSI: Cyber settle in.
CBS' big mid-fall schedule shuffle takes place at the end of October, after Thursday Night Football finishes its run. On Monday, Oct. 26, CBS will utilize an original The Big Bang Theory at 8/7c to launch new comic book series Supergirl at 8:30/7:30c. Scorpion will then air at 9:30/8:30c, and a comedy repeat will air at 10:30/9:30c. Supergirl shifts to 8/7c on Monday, Nov. 2, allowing Scorpion to return to its usual 9/8c slot.
That means The Big Bang Theory will once again return to Thursdays at 8/7c, starting Nov. 5, followed by new comedy Life in Pieces, the season premiere of Mom, then new series Angel from Hell and the return of Elementary.
Here's a handy look at CBS' fall plans:
Thursday, Sept. 17
7:30/6:30c Thursday Night Football Pre-Game
8:25/7:25c NFL Thursday Night Football (Denver @ Kansas City)
Monday, Sept. 21
8/7c The Big Bang Theory (9th Season Premiere)
8:30/7:30c Life In Pieces (Series Debut)
9/8c Scorpion (2nd Season Premiere)
10/9c NCIS: Los Angeles (7th Season Premiere)
Tuesday, Sept. 22
8/7c NCIS (13th Season Premiere)
9/8c NCIS: New Orleans (2nd Season Premiere)
10/9c Limitless (Series Debut)
Wednesday, Sept. 23
8/7c Survivor (90-Minute, 31st Season Premiere)
9:30/8:30c Big Brother (90 Minute Season Finale)
Friday, Sept. 25
8/7c The Amazing Race (27th Season Premiere)
9/8c Hawaii Five-0 (6th Season Premiere)
10/9c Blue Bloods (6th Season Premiere)
Saturday, Sept. 26
10/9c 48 Hours (28th Season Premiere)
Sunday, Sept. 27
7:30/6:30c 60 Minutes (48th Season Premiere)
9/8c CSI: Crime Scene Investigation (Two Hour Series Finale)
Wednesday, Sept. 30
8/7c Survivor
9/8c Criminal Minds (11th Season Premiere)
10/9c Code Black (Series Debut)
Sunday, Oct. 4
8/7c Madam Secretary (2nd Season Premiere)
9/8c The Good Wife (7th Season Premiere)
10/9c CSI: Cyber (2nd Season Premiere)
Monday, Oct. 26
8/7c The Big Bang Theory (Original Episode)
8:30/7:30c Supergirl (Series Debut)
9:30/8:30c Scorpion
10:30/9:30c TBD
Monday, Nov. 2
8/7c Supergirl (Regular Time Period)
9/8c Scorpion
10/9c NCIS: Los Angeles
Thursday, Nov. 5
8/7c The Big Bang Theory (Regular Time Period)
8:30/7:30c Life in Pieces (Regular Time Period)
9/8c Mom (3rd Season Premiere)
9:30/8:30c Angel From Hell (Series Debut)
10/9c Elementary (4th Season Premiere)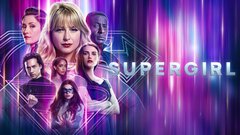 Powered by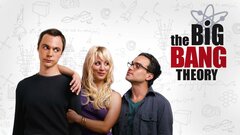 Powered by